Lemon Roast Chicken with Lazy Mash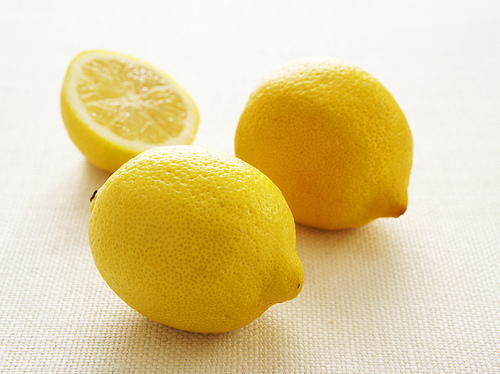 This image courtesy of Joseph DeLeo
It's something of a family joke that, whenever any of my siblings asks what I'm cooking for supper, it's this. It's less a recipe than a blueprint for life. There are few things that can't be made better by a chicken roasting in the oven, and those that are impervious are beyond any intervention. This is how my mother roasted her chickens, and I expect it's how my children will do theirs. The buttery lemony waft through the house is, for me, the smell of home. And there's something about that simple bird, that iconic form with its crispy skinned curves and kitchen-filling aroma that makes it the elemental and perfect, unbeatable feast. I do everything in my power to get a proper, free-range and, more important, organically reared chicken, but this makes even something flaccid, pallid and fed spooky things throughout its tortured existence bearable to eat, from a gastronomic viewpoint at least. When it's the end of a working day, it is so much easier to make a supper that relies more or less entirely on oven-cooked stuff (I can manage to open a jar of French petits pois (peas) and heat them on the stove). Really, it's about having a proper dinner without having to be in the kitchen constantly to prepare it. Left to my own devices I am always happy in the kitchen, but the natural everyday havoc and exigencies of life don't always allow it. So I can make this regardless of bathtime or homework and whatever else brings the ceiling down lower in the evening.
NotesThis will serve up to four I suppose, but it's what I cook for two. That's part of the feast, but it's also the case that I live for the leftovers. When I'm making roast chicken for many I reckon on one bird per three eaters, give or take: so two chickens for six people, three for eight and if I'm feeding 10 then I move back down, exponentially speaking, by sticking to the three.
Serves4
OccasionCasual Dinner Party, Family Get-together
Ingredients
1 x 3lb 4oz chicken
1 lemon
1 tablespoon sea salt/½ tablespoon table salt
1 heaped tablespoon butter
Dribble olive oil
3 x 6–8oz baking potatoes
½ stick butter
Freshly grated nutmeg, or a pinch of ground nutmeg
1 tablespoon sea salt
2 tablespoons heavy cream, optional
Instructions
Preheat the oven to 425°F.

Make sure your chicken is at room temperature, and cut off any string or rubber bands. Sit the chicken in a roasting pan. Put ½ the lemon into the chicken cavity, and sprinkle a little of the salt in there as well. Rub the butter over the skin and dribble with a little oil. Put into the oven and cook for 1¼ hours. Let the chicken rest in the roasting pan for 15 minutes, sprinkling over the remaining salt and squeezing over the other half of lemon while it sits, then move to a carving board.

Deglaze the roasting pan with a little water, letting the juices and caramelized bits from the roast chicken make a small-volume but intensely-flavored gravy to spoon over the carved bird. Serve with lazy mash (see below).

For the Mash: The oven needs to be at 425°F for the lemon roast chicken, so put the potatoes in, pricking them with a fork first, on a shelf with the chicken.

Cook the potatoes for 1½ hours, which means that when the chicken comes out to rest, the potatoes will have another 15 or so minutes in the oven. If your oven is the sort that dips, heatwise, when it's full, then put the potatoes in the oven 20 minutes before the chicken goes in. Remember, they don't need to have crunchy skins, just to be fluffy within.

Once they're cooked, halve them gingerly and scoop out the flesh into a bowl to make the mash. Add the butter and grate over the nutmeg and some pepper, and add the salt, and cream if, delightfully, using. Beat everything together well – a fork is as good a tool as any – and serve with the lemon roast chicken and the gravy, and some peas if you feel like it.
2004 Nigella Lawson
YOUR RECENTLY VIEWED RECIPES
Free recipes, giveaways, exclusive partner offers, and more straight to your inbox!