Cookbook
Published by William Morrow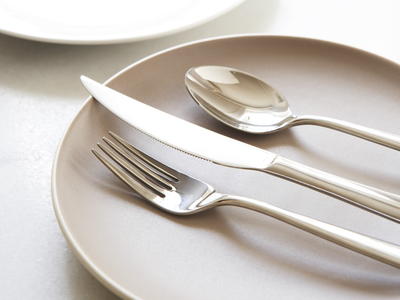 Sometimes I buy a chicken just to make stock—then, of course, I also have some poached chicken left over for lunchtime! My freezer is always stocked with containers of homemade stock, which I use in soups, sauces, and sometimes "as is" as a nice midday pick-me-up.
2 quarts

Ingredients
4 pounds raw chicken parts or raw or cooked carcasses
Pinch of salt
4 carrots
2 large onions, 1 stuck with 2 whole cloves
1 rib celery
1 leek, white and tender green parts, halved lengthwise and washed
1 bouquet garni: parsley leaves, bay leaves, and celery leaves tied with cotton twine, or secured in a mesh wire ball
A heavy stockpot
A large colander
Cheesecloth
Instructions
Place the chicken pieces in the stockpot and cover with cold water by at least 2 inches. Bring to a gentle simmer over medium heat. Skim to remove the scum that rises to the surface. Add additional cold water to replace the water removed and continue skimming until the broth is clear.

Add the salt, vegetables, and bouquet garni. Return the liquid to a gentle simmer and simmer gently for 2 hours. Skim and degrease as necessary.

Line the colander with a double layer of dampened cheesecloth and place the colander over a large bowl. Ladle the broth into the colander; discard the solids.

Refrigerate the stock, and spoon off all traces of fat that rise to the surface. The stock may be safely refrigerated for 3 or 4 days, or can be frozen for up to 6 months.
2004 Patricia Wells
YOUR RECENTLY VIEWED RECIPES