Cookbook
Published by Running Press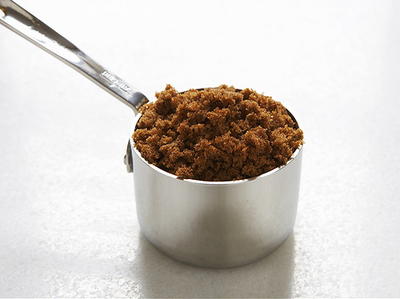 This image courtesy of Joseph DeLeo
The smoked hams sold in supermarkets are usually labeled "cook before eating," "fully cooked," or "ready-to-eat" —the last two mean the same thing. According to USDA inspection regulations, hams must be heated to a certain internal temperature during the smoking process. The "ready-to-eat" have been heated to a higher temperature (around 160°) than the "cook before eating" and are perfectly safe to eat cold, but I find that in order to be really palatable they need a certain amount of cooking and flavoring and are much tastier if basted with sherry, Madeira, dry cider, wine, or ginger ale during baking. Ready-to-eat or fully cooked hams need only to be baked until they reach an internal temperature of 130°, just sufficient to heat them through, but a cook-before-eating ham should be boiled or baked to an internal temperature of 160° to 165°.
Country hams, which are prepared and sold directly or by mail order by small smokehouses across the country, are vastly superior to the bland and tasteless supermarket hams. Generally, they are well and slowly cured (with salt) and heavily smoked, which gives them a more pronounced flavor and a better texture. Some are the cook-before-eating type and need to be simmered in water before baking; others are ready-to-eat. When you buy these hams, follow the directions given on the wrapper for the length of cooking time. Occasionally the ham may be very salty and need some soaking in cold water for a few hours to remove the excess salt. To check, cut off a bit of the ham and, if it is not fully cooked, Sauté it in a little fat until thoroughly cooked and then taste it.

A whole ham can weigh from 10 to 20 pounds, but if that is just too much meat for you, you can buy half of a ham, either the meatier butt end or the less expensive but equally tasty shank end. Allow about ½ pound of ham per person, or ¾ to 1 pound for a shank end with a lot of bone. If you want an even smaller ham, buy the smoked butt or smoked picnic shoulder—these come from the foreleg and are fattier but less expensive than hams from the hind legs.
OccasionBuffet, Family Get-together
Dietary Considerationegg-free, lactose-free, peanut free, soy free, tree nut free
Taste and Texturemeaty, savory, smoky, sweet, winey
Ingredients
1 ready-to-eat, fully cooked ham, about 10 to 12 pounds or half of a ham, weighing about 6 to 8 pounds
2 cups dry sherry, Madeira, or white wine
1 to 1½ cups dry bread crumbs
1 tablespoon dry mustard
½ cup brown sugar
2 tablespoons Dijon mustard
Instructions
Preheat the oven to 350°. Put the ham, skin and fat side down, in a large, deep roasting pan with the wine and bake approximately 10 to 15 minutes a pound for a whole ham, 15 to 18 minutes for a half ham, basting from time to time with the liquid.

When tested with a meat thermometer, inserted in the thickest part but not touching the bone, the internal temperature should be 130°.

Remove the ham from the oven and trim off the skin or rind and all but about ¼ inch of the fat.

Mix together the bread crumbs and dry mustard and rub the mixture into the fat with your hand. Press brown sugar into the crumbs and dot all over with Dijon mustard.

To glaze the ham (that is, to melt the sugar and give the fat a glossy brown finish), put the ham under the broiler, if it is deep enough, about 10 inches from the heat, and watch carefully to see that the mixture does not scorch—the sugar should melt into the crumbs and leave a nice glaze. Otherwise turn up the oven heat to 450° and bake the ham 15 to 20 minutes more, or until nicely glazed.

With hot ham, serve potato and semolina gnocchi , a purée of spinach, and a mustard hollandaise or Cumberland sauce.

With cold ham, serve a salad of white beans and tiny bits of chopped tomato, cucumber, and green pepper, tossed with a well-flavored vinaigrette sauce and garnished with thinly sliced red Italian onions. A hot com or spinach soufflé is also a nice accompaniment to a cold ham, with a selection of French and German mustards. Champagne or a very fruity Alsatian White wine or a rose wine goes well with either hot or cold ham.

Remove the zest (the orange part of the rind) from 1 orange with a potato peeler and chop it very fine. Put in a small pan with 1 cup of Port wine or Madeira and cook over medium-high heat until the liquid is reduced to 1/3 cup. Add the juice of the orange, 1 tablespoon lemon juice, 1 cup currant jelly, and pinch of cayenne pepper or ground ginger. Stir until the jelly is melted, then serve the sauce. Makes about 1 cup.
1977 James Beard
YOUR RECENTLY VIEWED RECIPES