Game Pie
Cookbook
Published by Hyperion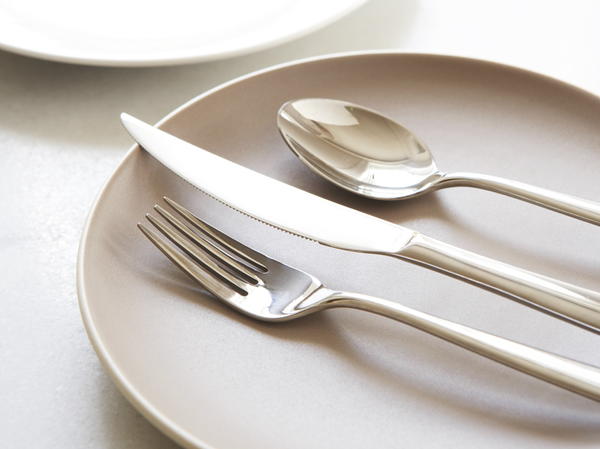 This image courtesy of Petrina Tinslay
The idea of making a raised-crust pie is a daunting one, I know, but I should tell you that a 15-year-old boy, Nick Blake, came to spend a day with us during the photo shoot for this book, and ended up making one without any earlier preparation or experience. These things, you see, are worth attempting. And the beautiful, designed-for-the-purpose pans that you can buy from most kitchen shops take a lot of the uncertainty out of it. I love grouse so much that it's the only game I want in my pie, but venison, pheasant, wild rabbit, anything you want to use, is fine. I buy fresh veal stock, available from some butchers, specialty shops, and supermarkets.
Serves8
OccasionFormal Dinner Party
Taste and Texturemeaty, rich
Type of Dishsavory/pot pie
Ingredients
7 ounces pork belly
5 ounces lean pork
5 ounces lean veal
4 ounces bacon
3 tablespoons Marsala
Salt and fresh ground pepper
1 teaspoon dry English mustard
1 teaspoon allspice
Breasts from a brace of grouse or ½ pound of whatever game you're using
¾ cup plus 2 tablespoons water
¾ cup or 6 ounces lard
3 1/3 cups all-purpose flour
½ teaspoon salt
1 large egg, beaten with ½ teaspoon salt, to glaze
salt
2 sheets gelatin or ½ package powdered gelatin
1 cup veal stock
6 tablespoons Marsala
Squeeze of lemon
1 teaspoon salt
Fresh ground pepper
1 game pie mold, 8 inches long
Instructions
Put the pork, veal, bacon, Marsala, a teaspoon of salt, a fair bit of pepper, mustard, and the allspice into the food processor and blitz to a coarse purée, then transfer to a bowl and set, covered, in the refrigerator. Chop whatever game you're using into rough chunks and set these aside, too, while you make the pastry.

In a saucepan, bring the water and lard to a boil. Then turn into a bowl containing the flour and salt. Mix everything well, creating a smooth dough. Cover the dough and leave it until it's no longer too hot to handle, but don't let it get cold. Now preheat the oven to 400°F.

Cut off a quarter of the pastry for the lid, and set it aside, covered, for a while. Roll the rest of the pastry between plastic wrap and line your beautiful, hinged game-pie mold. Push the pastry up the sides of the pan—gently, though, and making sure there are no cracks. Pack the processed filling into the pastry, adding the rough chunks of game as you go, filling right to the top. Roll out the pastry you've put aside for the lid between plastic wrap, arrange it on top, and pinch to seal. Make a central hole, with the point of a sharp knife or skewer, put in a pastry tip or similar (for ease of stock-pouring later), and decorate the pastry lid around it. I'm afraid I had no entirely appropriate cutters when I made this one here and am not talented enough to do it freehand, but I did find, to most other people's consternation, a rather fetching duck (and elephant, but I wasn't allowed to use it) in my collection. Brush the underside of your decorations with the beaten egg and stick them on the lid. Now brush all over the top with the beaten egg (and don't throw away what's left), put it in the oven for 30 minutes, and then turn the oven down to 325°F and cook for a further 1½ hours so that you can be confident that the meat is cooked through thoroughly.

Now make the jellied stock: put the gelatin sheets or powder to soak in a dish of cold water and put the veal stock and Marsala in a glass measuring cup and heat in the microwave for a couple of minutes until very hot. Squeeze in some lemon and add the salt and a vicious grating of black pepper. Taste: you do need this much more highly seasoned than you might think. Squeeze out the gelatin sheets and drop them or the softened gelatin granules into the hot stock, stirring to dissolve.

When the pie's had its time, remove it from the oven and sit it for 20 minutes before unclipping the mold. If the pastry looks pallid up the sides, brush with beaten egg and put back in the oven for 10 minutes. Otherwise, sit it on a tray (to catch spills) and pour the jellied stock through the tip-cum-funnel, going very slowly as you may well not need all of it and you don't want excess to make the crust soggy.

Refrigerate for about 24 hours before eating.
2001 Nigella Lawson
YOUR RECENTLY VIEWED RECIPES
Free recipes, giveaways, exclusive partner offers, and more straight to your inbox!