Updated February 23, 2016
Cookbook
Published by Stewart, Tabori & Chang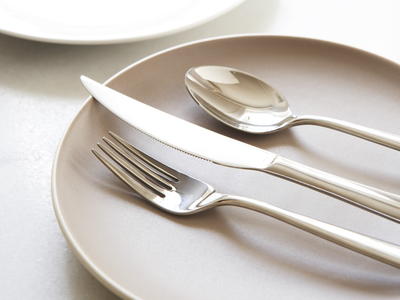 Putting a glaze on a cake elevates it to something irresistible. It makes the presentation extra special and even helps to preserve the freshness of the cake. All of the fruit preserve glazes here require the basic steps of straining heated fruit preserves through a metal strainer and brushing on the glaze. The trick is in the final step, when the glaze-covered cake gets a quick blast in the oven to set its new, glistening exterior. It's an easy move that makes a simple Bundt or pound cake look really impressive. Heating the preserves over low heat prepares them for straining. Using medium heat is OK but watch the saucepan closely—preserves have a lot of sugar and will burn easily. If the preserves scorch, the flavor is ruined and they are no longer usable for the glaze. Apricot Preserve Glaze: This is the standard fruit preserve glaze for a Bundt cake. It works well because of the neutral color and mild sweet flavor of the strained preserves. I happen to love apricot preserves but if you'd prefer not to use them, try peach preserves instead. They'll work just as well. If you're not OK with using alcohol, substitute water for the rum or omit it altogether. Lemon Glaze: This glaze pairs nicely with citrus pound cakes, especially if you want to amplify the fresh, citrus flavors. Cherry Preserve: This glaze is perfect for any chocolate pound cake. Spiced Glaze: Try this glaze to add an exciting dimension to any cake with cinnamon, clove, nutmeg, mace, or allspice.

Total Timeunder 15 minutes
Five Ingredients or LessYes
Taste and Texturefruity, spiced, sweet
Type of Dishdessert sauce
Ingredients
2-quart, heavy-bottomed saucepan
Fine-mesh sieve
Mixing bowls
Pastry brush
Apricot preserves, ½ cup
Confectioners' sugar, 3 tablespoons
Cold water, 1 tablespoon
Rum (optional), 1 teaspoon
Orange marmalade, ½ cup
Confectioners' sugar, 6 tablespoons
Lemon juice, 3 tablespoons
Vanilla extract, 1 teaspoon
Cherry preserves, ½ cup
Confectioners' sugar, 3 tablespoons
Dark rum, 1 tablespoon
Peach preserves, ½ cup
Confectioners' sugar, 3 tablespoons
Dark rum, 1 tablespoon
Ground cloves, ½ teaspoon
Ground allspice, pinch
Instructions
Preheat the oven to 350°F (conventional) or 335°F (convection).

Place the cake on an oven-safe plate.

Heat the preserves in a saucepan over low heat until the preserves liquefy, about 3 to 4 minutes.

Transfer the heated preserves to a sieve placed over a bowl and press with a rubber spatula to separate the liquid from the solids.

Brush a light coat of the warm preserve liquid onto the cake with a pastry brush.

Combine the remaining ingredients in a small bowl and lightly brush the mixture onto the preserve-coated cake.

Bake for 5 minutes to seal in the glaze.

Remove the cake from the oven and let it cool to room temperature before serving.
2008 Warren Brown
YOUR RECENTLY VIEWED RECIPES