Cookbook
Published by Bulfinch Press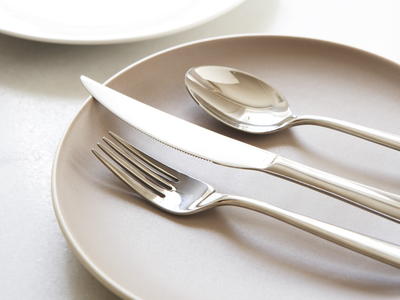 This dough is a cross between the traditional French pâte brisée (savory dough) and an American pie dough. It is wonderfully tender, flaky, and flavorful.
Storage: The dough, well wrapped, can be refrigerated for up to 2 days or frozen for up to 2 weeks.

Rolling Tart Dough:

Rolling pins:

I prefer to use a heavy rolling pin with two grip pins at either end (on ball bearings) so that the pin rolls independently of the grips. Another choice is a solid dowel, often referred to as a French pin, approximately 1½ inches in diameter, sometimes tapered at either end. This type of rolling pin requires more dexterity in your hands and is used primarily by those who roll out dough every day. It is, however, great for pounding cold butter and softening cold dough.

Rolling Surface:

My mother had a pastry cloth which I used as a kid. Pastry cloths were popular for two reasons: the heavy canvas material coated with flour is a good insulator and prevented the dough from absorbing the heat of the countertop; and it was neater-you didn't have to sprinkle flour allover your countertop.

As a professional, though, I could not imagine using my mother's cloth-it never seemed clean. At Chanterelle we roll dough directly on our stainless-steel countertops. You can roll directly on any countertop butcher block, granite, oiled soapstone, Corian, marble, or vinyl-coated pressboard. If your kitchen is particularly hot, a chilled piece of marble maintains the dough beautifully, as does a large piece of wood.

Tools:

Have a metal dough scraper, a wide metal spatula, or a thin metal ruler or metal yard stick at your side to release the dough from the rolling surface if it sticks. Lightly flour your rolling surface and your rolling pin and keep an extra cup of flour next to your workspace. Also keep a dry pastry brush available to dust off any excess flour from the dough.

Temperature of the dough:

I generally like to roll slightly chilled dough because it is easier to work with when it is fully rolled out. Take your dough out of the refrigerator and let it sit for 5 to 10 minutes. If it is still too hard to work with, let it warm up for another 15 minutes. If the dough cracks severely as you roll it out, pack it back together and allow it to warm up for another 10 minutes or so. However, avoid letting the dough become so warm that the butter melts-melted butter in tart dough can make your final product greasy and tough.

Rolling the dough:

Flatten your circle of dough by banging it with your rolling pin. Once the dough is approximately ½ to ¾ inch thick, begin to roll it out, working from the center outward. Make sure you use enough flour to ensure that the dough does not stick to the rolling surface or the rolling pin. Once you have rolled the dough twice in each direction, run your spatula, ruler, or dough scraper under the dough to loosen and rotate it 90 degrees. Toss some flour under the dough to ensure that it does not stick to your roll ing surface. Continue this process of rolling, rotating, and tossing flour on the underside of the dough until the dough is 1/8 inch thick.

Transferring the dough from the rolling surface to the tart pan:

When the dough is rolled out to the size needed, dust off any excess flour with a dry brush. The easiest way to pick up the dough in one piece without cracking or breaking it is to gently rest your rolling pin at one end of the dough and then slowly turn the pin, wrapping the dough around the pin as you turn it. Hold the rolling pin over the far rim of your tart shell and unroll the dough toward you, covering the entire tart pan with the sheet of dough. Press the dough into the pan. Trim excess dough with your thumb as you press it firmly into all crevices of the shell. If the dough cracks or tears just gently press it back together.



Dietary Considerationegg-free, halal, kosher, peanut free, soy free, tree nut free, vegetarian
Five Ingredients or LessYes
Taste and Texturebuttery, light
Ingredients
2 cups flour
1 teaspoon sugar
½ teaspoon salt
12 tablespoons (6 ounces) butter, chilled
1½-inch tart pan, fluted or straight-sided, with a removable bottom
Instructions
In a stainless-steel mixing bowl, toss together the flour, sugar, and salt. Cut the cold butter into 1\4-inch cubes and add it to the sugar and flour mixture. Using two knives or a pastry cutter, chop and toss the butter until pea-sized and coated with flour. Add 4 to 5 tablespoons of ice water and toss the mixture lightly with a fork. The dough will not come together at this point. It should still seem dry with a few moist clumps.

Empty the contents of the bowl onto a counter and, using the heel of your hand, smear the butter with the dry ingredients to marble the butter into the dough (this technique produces a very flaky, light crust). You might need to repeat this smearing and scraping process one or two times before the dough comes together. Once the dough is moist enough to form a ball, wrap it tightly in plastic wrap and press down to form a flattened disk of dough. Refrigerate the dough for 2 hours or up to 2 days.

Roll out the dough (see "Rolling tart dough" in Notes, below):

On a cool, dry counter surface, roll the dough into a 14-inch circle, 1/16 inch thick. Line the tart pan with the dough and freeze while you prepare the filling.
2006 Kate Zuckerman
YOUR RECENTLY VIEWED RECIPES