Deli-Cured Brisket
Cookbook
Published by Harvard Common Press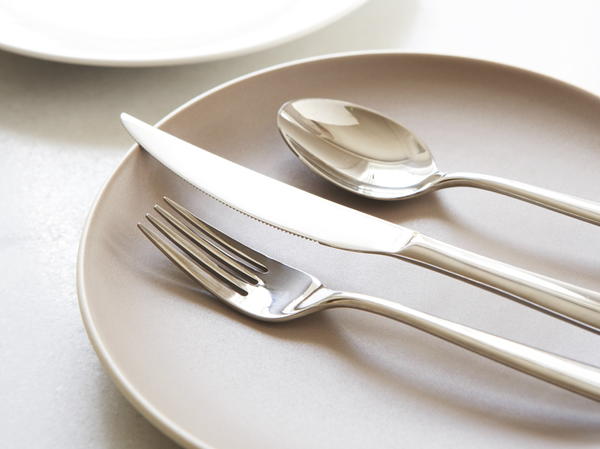 Don't bring this up in Fort Worth, but there are some non-Texan styles of brisket cookery that yield very good results. This version blends barbecue and deli traditions, introducing preparation techniques developed for corned beef and pastrami, two other great styles of cooked brisket. Like the previous recipe, we begin with a flat-cut brisket section, allowing you to get great results in a just about any kind of smoker. Serve this lightly smoked version on its, own with dill pickles and a couple of good mustards, or piled high on sandwiches with horseradish on the side
NotesTo Mop or Not

The equipment you use for barbecuing determines whether and how often you baste food while it cooks. We list mops as "optional" in most of our barbecue recipes, but you should use them if they are appropriate to your style of smoker. In a few cases, we suggest basting food before or after cooking, rather than during the process, and in those unusual situations, the mop works well with any kind of equipment.  

Wood-burning pits:

Mops were made for pits. If you burn logs or wood chunks in a manufactured or homemade pit of traditional design, basting your food will improve its quality. Mop as often as the recipes indicate.

Outdoor ovens:

Never apply a mop during cooking in an oven that operates on electrical power. It's not only dangerous, but in some cases, at least, also unnecessary. In ovens that seal as tightly as the Cookshack, for example, food retains its internal moisture and doesn't require any basting. Follow the manufacturer's directions with other brands or smoker ovens.

Charcoal and gas grills:

You should baste food in a grill, but not as often as you do in a wood-burning pit because grills generally lose more of their heat when you lift the lid. In a conventional charcoal grill, we mop only when we have the top off to add charcoal or pieces of wood. In an oven-style grill, such as the Hasty-Bake, we mop with about half the frequency we would in a wood-burning pit.

Vertical water smokers:

Basting isn't really necessary in a water smoker because the cooking process itself adds moisture to food. We like to mop occasionally for the flavor value, but we limit the frequency for the same reason we do in a charcoal grill—heat loss. We baste every 1 to 2 hours, or when we have the lid off for another purpose.


Serves6 to 8
OccasionBuffet, Family Get-together, game day
Dietary Considerationdiabetic, egg-free, gluten-free, lactose-free, low carb, peanut free, soy free, tree nut free
Mealbreakfast, brunch, dinner
Taste and Texturemeaty, savory, smoky, spiced
Ingredients
½ cup kosher salt
6 tablespoons packed brown sugar
¼ cup pickling spices
4-pound fully trimmed brisket section (sometimes called the flat cut)
¼ cup cracked black pepper
¼ cup cracked coriander seeds
¼ cup cracked mustard seeds
6 tablespoons kosher salt
2 tablespoons garlic powder
Remaining Deli Rub
1 cup white vinegar
Instructions
The night before you plan to barbecue, stir together the brine ingredients with ½ gallon of water in a large bowl. Place the brisket in a plastic bag and pour the brine over it. Refrigerate the brisket overnight.

Before you begin to barbecue, take the brisket from the refrigerator. Drain and discard the brine. Pat the brisket down with all but 3 tablespoons of the remaining rub, coating the slab heavily. Let the brisket sit at room temperature for about 45 minutes.

Prepare the smoker for barbecuing, bringing the temperature to 200°F to 220°F.

If you are going to baste the meat (see Notes, "To Mop or Not", combine the mop ingredients with 1 cup water in a saucepan and warm over low heat.

Transfer the brisket to the smoker and cook for 3 hours, mopping at 45 minute intervals in a wood-burning pit or as appropriate in your style of smoker. Place the meat on a sheet of heavy-duty foil, and close the foil tightly. Cook for an, additional 1½ to 2 hours, until well-done and tender.

6. Let the brisket sit at room temperature for 15 minutes. Trim any excess fat and slice the brisket thinly against the grain, changing direction as the grain changes. Leftovers are good cold or reheated.

Variation:

Deli-Cured Brisket and Eggs

For four breakfast eaters, whisk together 8 eggs with 2 tablespoons of water and some salt and pepper. Thinly slice about 1 pound of the brisket and cook it in a skillet over medium heat until the meat leaves a thick film of fat in the bottom of the skillet. Pour the egg mixture over the meat and cook, lifting around the edges and tilting the skillet so the uncooked egg runs underneath, until the eggs just begin to set, 3 to 4 minutes. Nudge the mixture onto a platter and serve.
2003 Cheryl Alters Jamison and Bill Jamison
YOUR RECENTLY VIEWED RECIPES
Free recipes, giveaways, exclusive partner offers, and more straight to your inbox!