Chocolate Bread Pudding
Cookbook
Published by Broadway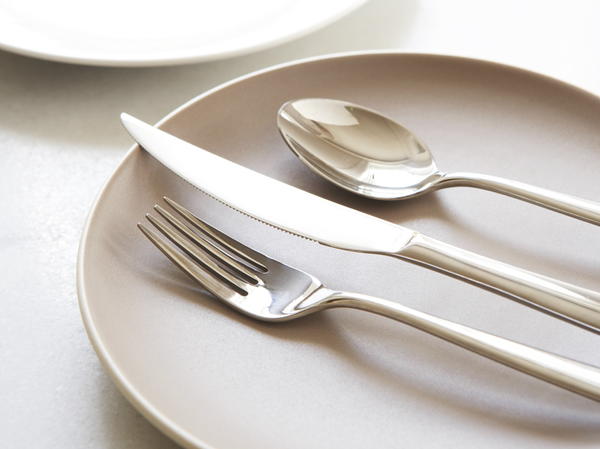 Christian Constant is one of Paris's most creative chocolatiers, but after tasting this dessert, I decided he must be one of the city's most modest as well. Modesty is the only way to explain his having named this lavish dessert pudding au chocolat. He didn't even bother to mention the bread part of the pudding—no small thing when the bread is golden brioche or challah. This is a very easy-to-make bread pudding that would be at home at any grand restaurant. It is studded with candied fruit and piquant stem ginger, rich with eggs, and luxuriant with chocolate. It emerges from the oven proudly puffed, covered with a light sugar crackle, and is as irresistibly seductive as a siren's song. Yes, it is pudding, but of the deluxe persuasion. A word on stem ginger: These are whole knobs of ginger that have been candied and thoroughly saturated with sugar syrup. You can find jars of stem ginger in syrup in the specialty fruit or baking section of supermarkets, and you can find Chinese stem ginger in pottery crocks in Asian markets.
NotesKEEPING: The pudding is great warm or at room temperature and served the day it is made, but few people turn down pudding that's been covered, refrigerated for up to 1 day, and brought back to room temperature

AN AMERICAN IN PARIS: I love this pudding with plump dried fruit in place of the candied fruit and stem ginger. Sometimes I make the pudding with pitted prunes, sometimes with dried cherries, and sometimes with sweet dried apricots. To be on the safe side, I usually plump the fruit before I toss it with the bread. To plump fruit that looks a little dry, you can either steam it for a minute or two or dunk it into a pan of simmering water for 30 to 60 seconds, drain, and pat dry. This little bit of rehydration is an insurance policy guaranteeing that hard fruit (which won't soften when it's baked) won't spoil your great dessert.


OccasionFormal Dinner Party
Equipmentbaking/gratin dish
Taste and Texturechocolatey, creamy, rich, sweet
Type of Dishchocolate dessert, pudding
Ingredients
2¼ cups (450 grams) sugar, plus more for dusting the pan
10 ounces (280 grams) assorted high-quality candied fruit, such as glacéed cherries, orange peel, pineapple pieces, and/or angelica
3 knobs stem ginger in syrup (see headnote), drained and patted dry
9 ounces (250 grams) stale bread, preferably brioche, challah, or other egg bread
3 cups (750 grams) whole milk
1 moist, plump vanilla bean, split and scraped
5 large eggs, at room temperature
8 large egg yolks, at room temperature
9 ounces (250 grams) bittersweet chocolate, finely chopped
Instructions
Center a rack in the oven and preheat the oven to 325°F (160°C). Butter a 13 x 9 x 2-inch (32.5 x 24 x 5-cm) Pyrex or porcelain baking dish, dust the interior with sugar, and tap out the excess. Place on a baking sheet and set aside.

The candied fruit, stem ginger, and stale bread all need to be cut into pieces. It's best to coarsely chop the candied fruit (if you've got candied cherries, though, you might want to leave them whole), finely chop the ginger (it's got some heat and bite, and you wouldn't want to get too much of it at one time), and tear the bread into pieces about 2 inches (5 cm) on a side. Put the fruit and bread in the baking pan and toss them together with your hands.

Bring the milk, the 2¼ cups (450 grams) sugar, and the vanilla bean (pod and pulp) to the boil in a large saucepan, stirring occasionally. Meanwhile, put the eggs and yolks in a mixing bowl and whisk them for a minute or two, just to blend.

When the milk is boiling and the sugar has dissolved, pull the pan from the heat and remove the vanilla bean; discard the bean or save it for another use. Whisking the eggs all the while, slowly pour the hot milk into the mixing bowl. Switch to a rubber spatula and stir in the chopped chocolate, stirring gently until it is melted. Strain the chocolate custard over the bread and fruit.

Slide the baking sheet setup into the oven and bake the pudding for 30 to 35 minutes, or until a knife inserted into the center comes out clean. Transfer the pudding to a cooling rack and let it rest until it is just warm or at room temperature—both nice temperatures for serving.
2002 Dorie Greenspan
YOUR RECENTLY VIEWED RECIPES
Free recipes, giveaways, exclusive partner offers, and more straight to your inbox!