Buffalo Mop
Cookbook
Published by Workman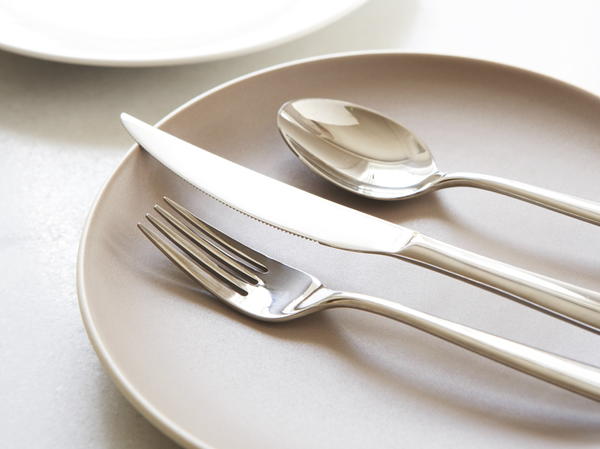 October 30, 1964, may not be a red-letter day in history. No rocket ship blasted off for the moon, no landmark presidential speech was made, no Internet stock went public. But human happiness was immeasurably enriched on that fateful day, when Teressa Belissimo, owner of the Anchor Bar in Buffalo, New York, invented buffalo wings. Faced with an extra shipment of chicken wings and some unexpected guests, she had the idea to deep-fry them, then slather them with melted butter and hot sauce. The essence of buffalo Wings is the sauce—a fiery amalgam of melted butter and Tabasco (see Notes). That was the inspiration for this invigorating mop.
NotesTry This!

The obvious use for Buffalo Mop is on grilled or barbecued chicken wings-Marinate the wings in half the mop In a covered baking dish in the refrigerator for at least 4 hours, preferably overnight. Use the remainder of the mop for basting, but don't start mopping until the outside of the chicken is cooked. This mop is also great on chicken breasts and thighs, turkey, and even pork.

TABASCO SAUCE

Tabasco sauce is the world's most famous hot sauce. If you had a nickel for every bottle sold in a day, you'd have a small fortune. If you made the same deal for a year, you could probably retire.

Tabasco sauce takes its name from the Mexican state of Tabasco—it self named for an Indian word meaning humid soil. The name aptly describes the place where Tabasco sauce is produced: Avery island, Louisiana. Located off the coast, 140 miles west of New Orleans, Avery island has a hot, humid climate that's perfect for growing the fiery, small, red chili peppers—members of the cayenne family—that give Tabasco sauce its color and heat. As for the flavor, it comes from a unique process in which the chilies are mashed to a pulp, mixed with vinegar and local salt, placed in white oak barrels to ferment, then aged for up to 36 months. What results is a hot sauce that has a lot more going for it than heat. Tabasco sauce is hot, tart, salty, and intensely aromatic. The barrel aging gives it a complexity unique among the world's hot sauces. This complexity makes the Tabasco indispensable to sauce meisters and pit bosses.

Tabasco sauce was invented by Edmund Mcllhenny, who planted his first red pepper on Avery island in the 1860s. By 1868, he was making and seilling his sauce, which he packaged in perfume botties. Today, Tabasco is the world's best-selling hot sauce. The mcllhenny family ships more than 50 million botties to more than 100 countries each year.

Total Timeunder 15 minutes
Dietary Considerationdiabetic, egg-free, gluten-free, halal, kosher, low carb, peanut free, soy free, tree nut free, vegetarian
Taste and Texturebuttery, garlicky, hot & spicy, savory, tangy, tart
Ingredients
8 tablespoons (1 stick) salted butter, cut Into 1-inch pieces
3 cloves garlic, minced
2 tablespoons tomato paste
½ cup dry white wine
2 tablespoons distilled white vinegar
¼ to ½ cup Tabasco sauce (depending on your tolerance for heat)
Instructions
Melt 2 tablespoons of the butter in a saucepan over medium heat. Add the garlic and cook until fragrant but not brown, 3 minutes. Stir in the tomato paste and cook for 2 minutes. Add the wine and vinegar and bring to a boil, whisking to dissolve the tomato paste. Add the Tabasco sauce and remaining butter and simmer for 2 minutes.

I suppose you could make this mop ahead, but why bother? It takes 5 minutes to assemble on the spot.
2000 Steven Raichlen
YOUR RECENTLY VIEWED RECIPES
Free recipes, giveaways, exclusive partner offers, and more straight to your inbox!