Balthazar's Tarragon Chicken Paillards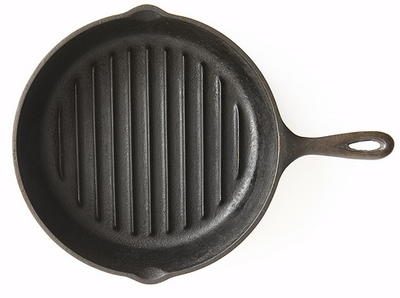 This image courtesy of Joseph DeLeo
If I had to pick a single place for Saturday lunch in Manhattan, it would be Balthazar in SoHo. This jam-packed bistro has it all: a vintage decor, a star-studded clientele (on a recent visit our co-diners included Bono, Yoko Ono, Donna Karan, and ex-mayor Ed Koch), and a menu of solid bistro classics prepared exactly the way they should be and served without the least bit of pretension. You don't normally come to a bistro for barbecue, of course, but Balthazar grills its chicken paillards, and it's easy to see why this is one of their bestsellers. A paillard is a piece of meat that's been pounded paper-thin, so it buries the plate. Besides providing an opportunity for the obvious chest-thumping theatrics of wielding a scallopini pounder or cleaver, pounding tenderizes the meat. The accompanying salad makes this a complete and healthy meal. Here's my rendition of a Balthazar classic.
Method: Direct grilling


Serves4
OccasionCasual Dinner Party
Dietary Considerationhealthy, lactose-free, peanut free, tree nut free
Taste and Texturelight, smoky, tangy
Ingredients
2 whole skinless, boneless chicken breasts (each 12 to 16 ounces), or 4 half chicken breasts (each half 6 to 8 ounces)
1 clove garlic, minced
½ teaspoon coarse salt (kosher or sea)
½ teaspoon freshly ground black pepper
½ teaspoon hot red pepper flakes
2 tablespoons Dijon mustard
3 tablespoons chopped fresh tarragon
3 tablespoons fresh lemon juice
1 tablespoon balsamic vinegar
1 cup extra-virgin olive oil
1 cup grape or baby cherry tomatoes (cut cherry tomatoes in half)
6 to 8 cups mesclun, rinsed and spun dry (see Note)
4 fresh tarragon sprigs, for garnish
4 lemon wedges, for serving
You'll also need: 2 cups wood chips or chunks (optional; preferably oak), unsoaked
Instructions
30 minutes for marinating the chicken

If using whole chicken breasts, cut each breast in half. Trim any sinews or excess fat off the breasts and discard. Rinse the breasts under cold running water, then drain (don't blot dry with paper towels; the breasts should be damp). Place a breast half between two sheets of plastic wrap. Pound it out into a broad flat sheet ¼ to 1/8 inch thick, using a scallopini pounder or the side of a heavy cleaver. Repeat with the remaining breast halves. Place the pounded breasts on a rimmed nonstick baking sheet.

Place the garlic, salt, black pepper, and hot red pepper flakes in the bottom of a large nonreactive mixing bowl and mash to a paste with the back of a wooden spoon. Add the mustard, 1 tablespoon of the chopped tarragon, and the lemon juice and vinegar and whisk to mix. Gradually whisk in the olive oil; the mixture will thicken. Pour a quarter of this vinaigrette over the chicken breasts, patting it onto the chicken with a fork. Turn the breasts over, pour another quarter of the vinaigrette on top, and pat it onto the chicken with a fork. Let the chicken marinate in the refrigerator, covered, for 30 minutes. Set the remaining vinaigrette aside. You'll use it to dress the salad.

Just before you set up the grill, place the tomatoes, mesclun, and the remaining chopped tarragon, in that order, in the bowl with the remaining dressing, but don't toss them together.

Set up the grill and preheat to high. If using a gas grill, place all of the wood chips or chunks, if desired, in the smoker box or in a smoker pouch and run the grill on high until you see smoke. If using a charcoal grill, preheat it to high, then toss all of the wood chips or chunks, if desired, on the coals.

When ready to cook, brush and oil the grill grate. Arrange the paillards on the hot grate, placing them on a diagonal to the bars. Grill the paillards until cooked through, about 2 minutes per side, rotating each a quarter turn after 1 minute to create an attractive crosshatch of grill marks, if desired (use a long, wide spatula to rotate and turn over the paillards). To test for doneness, poke a paillard with your finger; it should feel firm to the touch.

Transfer the grilled paillards to a platter or plates. Quickly toss the salad and mound it on top of the paillards. Garnish with the tarragon sprigs and serve at once with the lemon wedges.
2003 Steven Raichlen
YOUR RECENTLY VIEWED RECIPES