A Simple Vegetable Broth Instead of Stock
Cookbook
Published by Knopf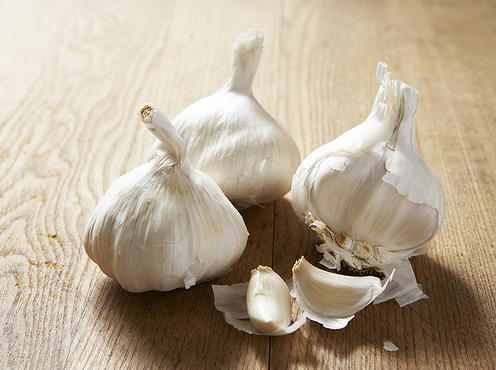 One of the mistakes I see many cooks making is automatically reaching for a can of chicken broth whenever a recipe calls for a bit of stock or a sauce needs an additional 1/3 cup of liquid. But the strong flavors of a broth—and the saltiness of canned broth in particular—can often change the flavor direction from where you want to go. And it's an unnecessarily expensive and sometimes wasteful habit, if you only use a bit of the can and discard the rest. Instead, I encourage you to adopt one of my favorite thrifty kitchen practices: making your own simple vegetable broth when you are cooking, using it as a multi-purpose "moistening agent" for a host of dishes. Any combination of the following will give you a good broth: 

Dietary Considerationvegan, vegetarian
Taste and Texturelight, savory
Ingredients
Chunks of onion, with peel
Trimmed leaves of leek or scallion, cut up
Chunks or peelings of carrot
Chunks or peelings of celery
2 or 3 cloves of garlic with peel, smashed
Several sprigs and stems of parsley
Stalks and leaves of basil, oregano, marjoram, sage, or other herbs
Optional flavor enhancers:
Pinch of peperoncino
Strips of lemon peel
Instructions
All you need for this clean-flavored and cost-free liquid are a saucepan, a few cups of water, a cup or two of fresh vegetable pieces, and a few sprigs of herbs. Just rinse off all the flavorful trimmings from vegetables you are prepping, and throw them in the pot with water to cover by an inch or two, with a bit of salt and maybe a dash of olive oil. Cook ½ hour or more, until the liquid is reduced by a third and the flavor is extracted, then strain and use in sauces, roasts, a gratinate, or to steam vegetables. Put the remainder in the refrigerator or freezer so it's there when you want it—and you won't need that can of stock.
2004 Tutti a Tavola, LLC
YOUR RECENTLY VIEWED RECIPES
Free recipes, giveaways, exclusive partner offers, and more straight to your inbox!