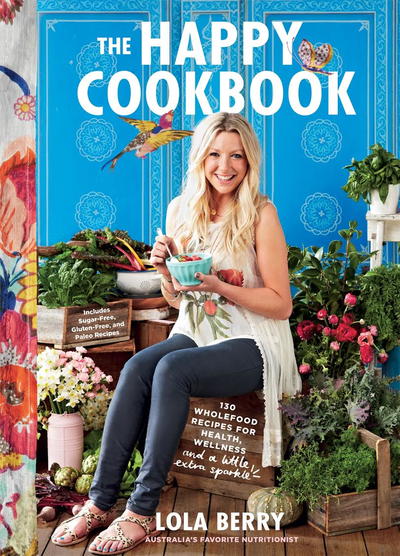 The Happy Cookbook
While eating well is crucial for your well-being, it's just one piece of the puzzle. In addition to sharing her energy-boosting recipes, Australia's favorite nutritionist Lola Berry is here to help you discover other key pillars of happiness and wellness, including exercise, mindfulness, sleep and mental health, while offering professional advice and tales from personal experience. Based on nutritious whole foods, these recipes are gluten-free with minimal dairy and no refined sugar.

Some of the deliciously healthy recipes inside include raw, paleo, and vegetarian options like Zucchini Fritters with Cashew, Mint and Lime Aioli; Poached Chicken Salad with Maple-Roasted Pumpkin, Feta and Pepitas; Raw White Chocolate and Blueberry Cheesecake; and Orange and Poppy-seed Paleo Muffins, accompanied by bright and beautiful full-color photographs.

The Happy Cookbook is bursting with life, love, and delicious food that will make you glow with good health, inside and out.
Sample recipes from The Happy Cookbook
Other cookbooks by the authors