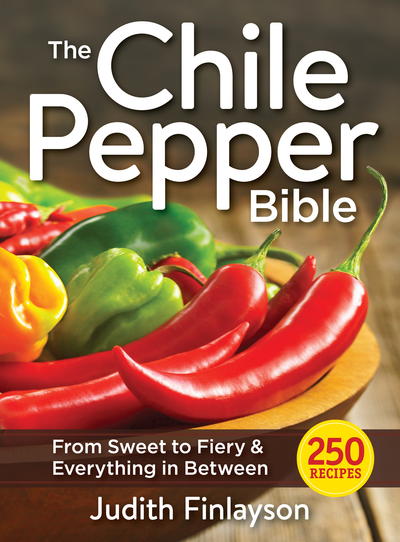 The Chile Pepper Bible: From Sweet to Fiery and Everything in Between
Contrary to popular belief, a pepper does not need to make your eyes water or start a fire in your mouth to qualify as a chile. Chile is simply the common name for the fruit of the capsicum plant. Chiles come in a wide variety of colors, shapes and flavors.

This comprehensive book (which serves as both a reference and a cookbook) from bestselling author and expert researcher Judith Finlayson takes you through the many varieties of chiles and provides absorbing information on everything from the historical and geographic origins of chiles, information on The Scoville Scale (it measures the hotness of a chile and was invented by Wilbur Scoville), health benefits and finally, 250 delicious and inventive recipes.

From fiery Tex-Mex inspired meals to savory and sweet Thai, this collection of recipes are sure to make you a lover of all things chile!
Sample recipes from The Chile Pepper Bible: From Sweet to Fiery and Everything in Between
Other cookbooks by the authors