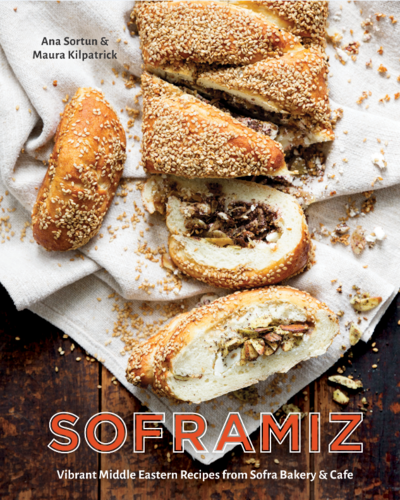 Soframiz: Vibrant Middle Eastern Recipes from Sofra Bakery and Cafe
A charming collection of 100 recipes from Cambridge's Sofra Bakery and Cafe, showcasing modern Middle Eastern spices and flavors with exotic yet accessible sweet and savory dishes geared toward everyday cooking and entertaining.

Ana Sortun and Maura Kilpatrick have traveled extensively throughout Turkey and the Middle East, researching recipes and gaining inspiration for their uber-popular cafe and bakery, Sofra. In their first cookbook together, the two demystify and explore the flavors of this popular region, creating accessible, fun recipes for everyday eating and entertaining.
Sample recipes from Soframiz: Vibrant Middle Eastern Recipes from Sofra Bakery and Cafe
Other cookbooks by the authors