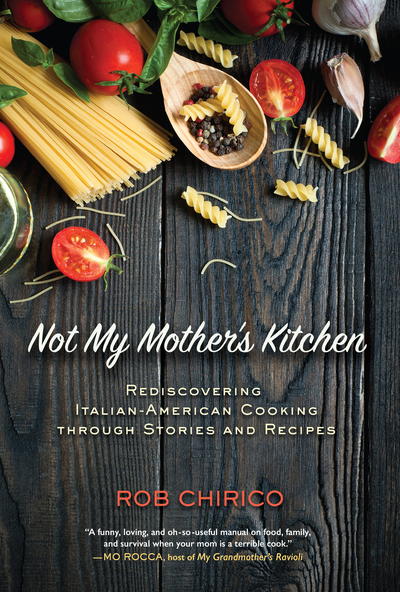 Not My Mother's Kitchen: Rediscovering Italian-American Cooking Through Stories and Recipes
Serving up a tale that is part memoir and part cookbook, acclaimed foodie Rob Chirico shares his culinary journey after growing up with an Italian-American mother who was hopeless in the kitchen.

Rob Chirico learned to cook as a defense against his mother's awful meals. Unlike how we imagine the traditional Italian mother—creating mouthwatering dishes like Cacio e Pepe and Summer Puttanesca—Mrs. Chirico did not like to cook. Dinner often meant a bowl full of Chef Boyardee Spaghetti and Meatballs or sandwiches of cold cuts. But Rob's home was filled with a lot of laughter and much love.

An affectionate and nostalgic look back at his journey from the frozen food aisle of a Queens grocery store to gourmet chef, Rob Chirico has filled this memoir with over 70 recipes that he has perfected along the way. If your idea of heaven is food and family, dig in.
Sample recipes from Not My Mother's Kitchen: Rediscovering Italian-American Cooking Through Stories and Recipes
Other cookbooks by the authors