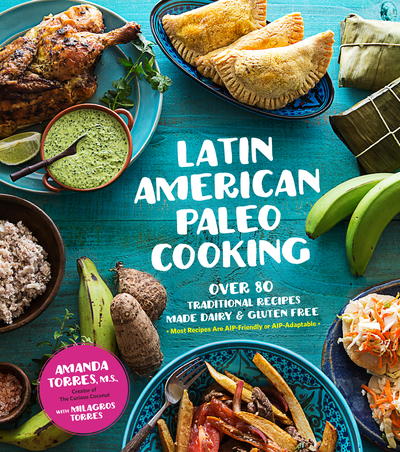 Latin American Paleo Cooking: Over 80 Traditional Recipes Made Grain and Gluten Free
Amanda Torres, founder of The Curious Coconut, tells a story of heritage and tradition with her recipes. In collaboration with her Puerto Rican mother-in-law, Milagros, she provides authentic recipes from Puerto Rico, Cuba, Colombia and Venezuela, among others. Discover a new, adventurous side to Paleo with recipes like Ropa Vieja (Shredded Beef in Tomato Sauce), Empanadas al Horno (Baked Meat Turnovers) and Pollo a la Brasa (Marinated Roasted Chicken).

This is Paleo as you've never experienced before, embracing traditional Latin American comfort foods and also making them completely gluten-, dairy- and re ned-sugar-free. Latin American Paleo Cooking introduces layers of flavor, and with over 80 recipes, you'll always have something new to try.
Sample recipes from Latin American Paleo Cooking: Over 80 Traditional Recipes Made Grain and Gluten Free





(1 Votes)





(1 Votes)
Other cookbooks by the authors