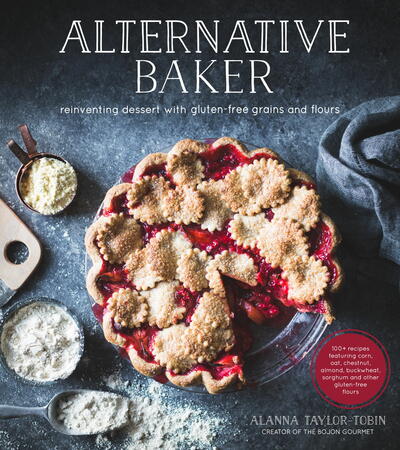 Alternative Baker: Reinventing Dessert with Gluten-Free Grains and Flours
Have you indulged in a golden corn flour biscuit that tastes like sunshine, or experienced the earthy sweetness of chestnut flour? Did you know teff flour smells of malted chocolate milk, and mesquite flour of freshly-baked gingerbread? Set aside your bland all-purpose flour to celebrate the compelling flavors of a wide array of nut- and grain-based alternative flours that are packed with flavor and are good for you, too. From peak-of-season fruit pies nestled in an irresistibly crunchy crust, to cookies that positively melt in your mouth, author Alanna Taylor-Tobin offers more than 100 wholesome treats utilizing easily accessible alternative grains and flours for every taste and baking level.

Now let's get bakinglet's reinvent dessert.
Sample recipes from Alternative Baker: Reinventing Dessert with Gluten-Free Grains and Flours





(1 Votes)





(1 Votes)





(1 Votes)
Other cookbooks by the authors