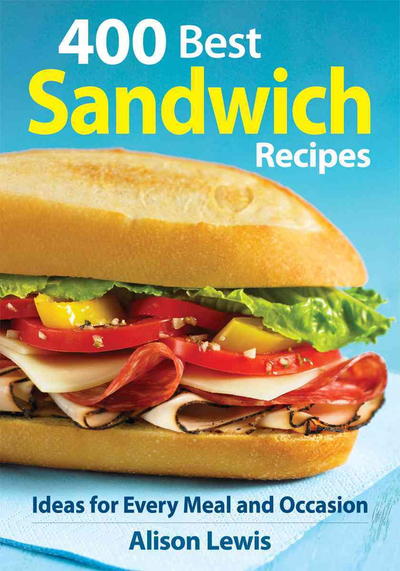 400 Best Sandwich Recipes: From Classics and Burgers to Wraps and Condiments
Simple to prepare yet sublime to eat -- sandwich recipes for every occasion.

This is the go-to book on sandwiches. These recipes can be enjoyed at any mealtime -- not just lunch -- and include a wide array of snacks, appetizers and desserts. In addition to the standard fare, there is a selection of wonderful, intriguing and creative new recipes.

With hundreds of choices, 400 Best Sandwich Recipes has the perfect sandwich for anyone's craving, and every recipe can easily be prepared by the home chef. The recipes are organized into:

Breakfast and brunch sandwiches
Appetizers
Lunchbox sandwiches
The classics
Grilled cheeses
Burgers and sliders
Wraps
International sandwiches
American favorites
Light and healthy sandwiches
Desserts
Condiments

These outstanding recipes are ideal for the busy home cook who wants to serve tasty, healthy, portable and economical dishes made with fresh ingredients. Very little equipment is needed, and the condiment recipes will enhance any sandwich, turning it into a gourmet meal.
Sample recipes from 400 Best Sandwich Recipes: From Classics and Burgers to Wraps and Condiments
Other cookbooks by the authors