Barbecue Turkey Meatloaf
Cookbook
Published by Knopf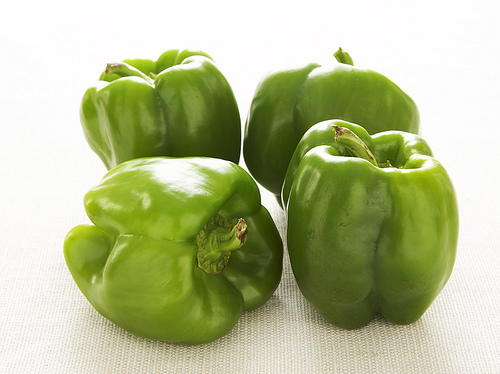 This image courtesy of Joseph DeLeo
Editor's Note: If you're looking for a new twist on an old favorite, then this recipe for Barbecue Turkey Meatloaf is it! Ground turkey is used in place of ground beef in this recipe. In addition, homemade barbecue sauce plays a starring role in this easy meatloaf recipe. You'll love that it is full of flavor — and easy to make, too! After a long day of work and running errands, this meatloaf recipe is just what you need to get dinner on the table. You can serve this recipe with an assortment of your favorite side dishes, including a fresh salad, corn bread, and mashed potatoes. 

Gina: This recipe came from my fabulous "girlfriend" D'Won (every girl needs a D'Won in her circle). D'Won is a huge turkey-lover, an amateur chef, and the best personal shopper around. When I was visiting him in Atlanta, we cooked up this recipe and it was spot-on. It's essentially a red dress for the meatloaf (and y'all know everything looks and tastes better in a red dress!).

Pat: This is one of those dishes where we splash on barbecue sauce without firing up the grill. During the early days of our post-reunion courtship, Gina would prepare this delicious meatloaf for me. She replaced ketchup, traditionally used in meatloaf recipes, with Neely's Barbecue Sauce and Seasoning. Looking back on it, I think that just might have sealed the deal. I remember thinking at the time that any woman who can light a fire under a red-meat man with a turkey loaf–well, that woman is special.

Gina: This meatloaf is so full of flavor that I promise it will knock the socks off a 300-pound, steak-loving football player. What's more, you can prepare this after work and have it ready by suppertime. For the best results, don't use extra-lean ground turkey, or the meatloaf will be dry.
Serves6 to 8
Taste and TextureGarlicky, Juicy, Meaty, Savory, Smoky, Spiced
Ingredients
1 tablespoon olive oil
1 medium red onion, finely chopped
1 red bell pepper, finely chopped
4 garlic cloves, minced
1 tablespoon Neely's Barbecue Seasoning
1 teaspoon Old Bay Seasoning
2 tablespoons yellow mustard
2 tablespoons chopped fresh flat-leaf parsley
1 tablespoon Worcestershire sauce
2 teaspoons ground cumin
1 teaspoon salt
½ teaspoon freshly ground black pepper
1 large egg, lightly beaten
1½ cups of Neely's Barbecue Sauce
2 cups bread crumbs
2 pounds ground turkey (not extra-lean)
Instructions
Preheat the oven to 350 degrees F.

Heat the olive oil in a large sauté pan over medium-high heat. Add the onion and bell pepper, and sauté until tender, about 4 minutes. Add the garlic, and cook for another 2 minutes. Remove the skillet from the heat, and allow the mixture to cool completely.

In a large bowl, combine the Neely's Barbecue Seasoning, Old Bay, mustard, parsley, Worcestershire sauce, cumin, salt, pepper, egg, 1 cup of the barbecue sauce, the bread crumbs, and the cooled vegetable mixture. Fold in the ground turkey (do not overmix).

Transfer the meat mixture to a 9 × 13-inch baking dish. Shape the meat into an oblong or rectangular shape (alternatively, you can pat the meat into a buttered 9 × 5-inch loaf pan), gently pressing down on the mixture to eliminate any air pockets. Bake for about 40 minutes. 

Remove from the oven, and paint the remaining ½ cup Neely's Barbecue Sauce on top of the loaf. Bake in the oven for 20 more minutes.
2009 Patrick Neely and Gina Neely
YOUR RECENTLY VIEWED RECIPES
Free recipes, giveaways, exclusive partner offers, and more straight to your inbox!