Savory Cornbread Dressing
Cookbook
Published by Workman Publishing Company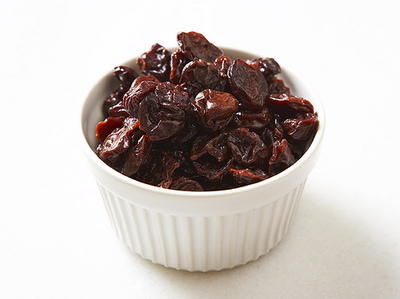 This image courtesy of Joseph DeLeo
Although I prefer a not-too-sweet cornbread made with both flour and cornmeal for this recipe, such as the Dairy Hollow House Skillet-Sizzled Cornbread, I am honor-bound to say that many opt for the plainest of cornmeal-only cornbreads for their dressing—and such dressings are mighty pleasing, too.
In my view, a stuffing of this type just isn't tasty if you make it ultra-low-fat, so my advice is, don't even try. And also, like all dressings it is an accompaniment, designed to be served with a main dish and some sort of gravy. I have offered a vegetarian alternative for the sausage in this dressing, so vegetarians can think outside the bird by baking it in a pumpkin and serving it with lentil croquettes or breaded, oven-crisped tempeh or tofu, and a wonderful mushroom sauce.
Makes11 to 13 cups dressing, enough to stuff an 18- to 20-pound turkey or a large pumpkin

Dietary ConsiderationEgg-free, Peanut Free, Soy Free, Tree Nut Free, Vegetarian
EquipmentBaking/gratin Dish
Taste and TextureButtery, Garlicky, Herby, Savory
Ingredients
Vegetable oil cooking spray
11 to 12 cups coarsely crumbled cornbread, about 2 skillets' worth
12 to 16 ounces bulk sausage, or about 13 ounces any good vegetarian soysage (such as Gimme Lean Sausage Style, Lightlife Smart Links, or Boca Breakfast Patties)
2 tablespoons mild vegetable oil (optional)
1 large onion, chopped
2 to 3 celery ribs with leaves, split lengthwise twice, then chopped
2 garlic cloves, finely chopped
1 tablespoon dried leaf sage (not ground), crumbled, or more as needed
2 teaspoons dried leaf thyme, crumbled, or more as needed
1/2 bunch of flat-leaf parsley, leaves only, finely chopped
1 cup dried cherries, raisins, apricots, or cranberries (optional)
Salt and freshly ground black pepper
2 to 2½ cups vegetable stock, chicken stock, or turkey stock
3 tablespoons to ¼ cup (½ stick) butter
Instructions
Preheat the oven to 400°F for 20 minutes. Then turn the heat down to 300°F. Spray 2 rimmed baking sheets or jelly-roll pans with oil.

Spread the crumbled cornbread in a single layer on each baking sheet. You will have to do this in several batches. Checking every 10 minutes or so and shaking the pans to redistribute the crumbs, bake the crumbs until they are quite dry but not browned, 30 to 35 minutes. Transfer the dry cornbread to a large bowl.

As the cornbread toasts, prepare the sausage. For the meat version, brown the sausage in a large skillet over medium heat, breaking up the pieces with a spatula. Remove the browned sausage with a slotted spoon, and add it to the dry cornbread in the bowl along with 1 or 2 tablespoons of the sausage grease (discard any remaining grease). For the vegetarian version: Place the oil in a large pan over medium heat. When the pan is hot, add the soysage and sauté according to package directions, keeping any leftover fat in the pan. Dice the cooked soysage as necessary into bite-size pieces, and add it, along with the cooking oil, to the cornbread in the bowl.

Add the onion, celery, garlic, sage, thyme, parsley, dried fruit, and salt and freshly ground black pepper to taste to the bowl. (Note: You can prepare the dressing in advance up to this point. Let it cool, stash it in zip-top bags, and store, refrigerated, until ready to complete the recipe.)

Heat 2 cups of the stock and 3 tablespoons of the butter in a small saucepan. When the butter melts, pour the liquid over the crumb mixture and toss well, using your hands. Taste, and if you like, add the extra ½ cup stock and adjust the seasonings. Use to stuff the bird or vegetable of choice, according to your favorite roast turkey or pumpkin recipe. Or bake as is as an accompaniment (see step 6).

To bake the dressing on its own, place it in a deep oil-sprayed baking dish with a 4-quart capacity. Dot the top with the reserved tablespoon of butter and bake at 325°F, tightly covered, for 1 hour. Uncover, raise the heat to 375°F, and bake for another 10 minutes.

Savory Cornbread Dressing with Bacon

Substitute 1 pound crumbled crisp-cooked bacon for the sausage.

Vegetarian Savory Cornbread Dressing with Tempeh Bacon

Substitute 1 pound smoked tempeh, cooked until crisp in ¼ cup oil or butter, then diced, for the sausage. You may use the fat the tempeh was cooked in instead of the butter in step 5.

Savory Cornbread Dressing with Eggs

To some, a savory dressing without hard-cooked eggs is a sham and a mockery. If you are one of these people, simply add 4 to 6 hard-cooked eggs, coarsely chopped, to the dressing along with the vegetables and herbs.
2007, Crescent Dragonwagon
YOUR RECENTLY VIEWED RECIPES
Free recipes, giveaways, exclusive partner offers, and more straight to your inbox!