26+ Easy Side Dish Recipes: Vegetable Side Dishes, Pasta Side Dishes, and More
The perfect side dishes for your next dinner or gathering from the editors of Cookstr.com!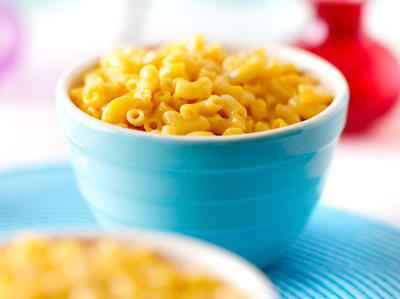 A meal's not a meal if it's just a main course. You need backup: that's where the side dish comes in! These 26+ Easy Side Dish Recipes make mealtime a snap by taking the guesswork out of planning your dinner. Not sure whether to go for something healthy or maybe a little on the starchy side? We've got you covered!

Don't settle for steamed vegetables for your family's next dinner - whip up one of these winning side dishes for a meal everyone will love! You might even want to make two for good measure: we've included vegetable side dishes, pasta dishes, and potato dishes so you can mix and match. We've even included a few recipes for fruit salads for a refreshing addition to your menu. Whether you're serving up a pot roast at a party or a chicken dinner for the kids, there's a side dish recipe on this list that will perfectly complement whatever's cooking. You'll love whipping up these easy to make recipes for side dishes that just about everyone will love.
Table of Contents
Vegetable Side Dish Recipes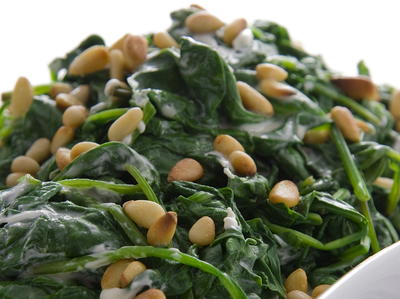 Sometimes it's hard to want to eat your veggies, especially for the little ones. These vegetable side dishes are anything but boring! Loaded with spices and flavors, we're guessing your picky eaters won't mind cleaning their plates when it's these yummy dishes on the menu. They're also perfect to bring to a potluck - having a healthier option to choose from never hurts! Many of these vegetable dishes also incorporate in-season produce, so your weekly meal plans can adjust according to the time of year. Although these recipes are side dishes, they just might steal the limelight from the main entree.
When you think of side dishes, you likely think of salads! This collection of easy salad recipes will be the perfect addition to your next dinner with the family. Featuring pasta salads, potato salads, and so many more, this collection is one you'll want to keep at your fingertips. Find your new favorite salad recipe when you take a look at  20+ Easy Salad Recipes: Pasta Salad, Potato Salad, and More
Pasta Side Dish Recipes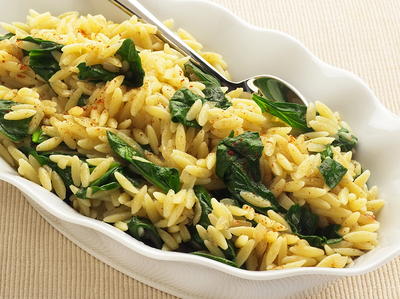 We might sometimes think of pasta as an indulgent food, but there's nothing wrong with having it as a side dish as part of a balanced meal. These pasta recipes are a great way to get your daily dose of carbs, and they'll keep you full for longer than just plain vegetables would, too! These recipes are ideal for people who don't like a ton of vegetables but still want a little more variety than plain old spaghetti. You can easily serve these pasta side dishes at your next block party, backyard barbecue, or Sunday dinner with the family. Some of these recipes can even be made in advance, saving you a bit of time along the way.
Potato Side Dish Recipes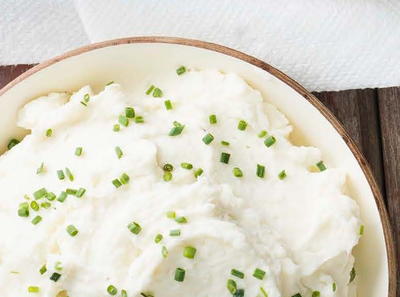 Potatoes are the quintessential side dish — after all, what's not to love? These comforting potato recipes are sure to stick to your ribs and leave you feeling full and satisfied! Whether you prefer your potatoes mashed with butter, loaded with cheese, or served alongside some vegetables, you can't go wrong with these delicious side dishes. You'll also love that potato dishes can provide a hearty supporting role to almost any main dish. Whether you're serving chicken, fish, pork, or beef at your next meal, consider including one of these potato dishes on the side.
Refreshing Salads with Fruit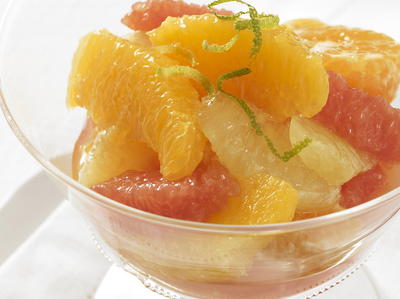 If your meal includes an assortment of spices and hearty servings, then consider offering some lighter fare in the form of fruit. Refreshing as can be, these recipes for salads serve up fruit in a fun and creative way that your family will love. Many of these salads are sweet enough to be served as dessert, too. The best part? These fruit recipes are easy to make and won't take you much time to prepare. If you need to make a tasty side dish with fruit and don't have much time, then these recipes are for you!
When you think of healthy recipes, you likely think of those with complicated instructions and a litany of ingredients. However, this collection of healthy recipes will make it easy to prepare tasty snacks as well as meals for breakfast, lunch, and dinner. You'll love taking a look at these 21+ Easy Healthy Recipes for Every Meal
YOUR RECENTLY VIEWED RECIPES
Free recipes, giveaways, exclusive partner offers, and more straight to your inbox!