25 Easy Seafood Recipes
These easy fish and shellfish recipes are perfect for any occasion!
Updated September 15, 2017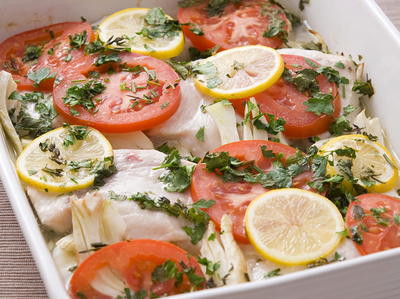 Easy Seafood Recipes
The seaweed is always greener... when you're having seafood for dinner! These 25+ Easy Seafood Recipes are the perfect way to incorporate fish into your and your family's diets. Easy fish recipes can be a lighter alternative to red meat — and can taste great, too.

Fish and seafood are chock-full of important nutrients and fatty acids that your body needs. Incorporating fish and seafood meals can also be an easy way to keep things interesting during the week and keep your family from getting bored with the same old chicken dinners!

Fish might be a problem for picky eaters, but there are so many different flavors and textures out there that you're sure to find one that works for the whole family. Start with the basics and work your way towards more complex and exotic seafood recipes.

Whether you prefer fish or shellfish recipes, you're bound to find the perfect dish in this collection! The next time you need to think of dinner ideas, don't order delivery — just make these seafood recipes instead!
What is your favorite seafood recipe?
Tags / Related Topics
YOUR RECENTLY VIEWED RECIPES