21 Best Vegetarian Grilling Recipes for Your Next Cookout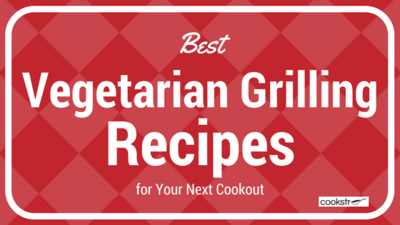 Grilling for vegetarians has never been easier with these recipes!
When you think of grilling for vegetarians, you might picture some pre-made veggie burgers coated with freezer burn and maybe a few tasteless ears of corn. Au contraire, dear reader. The following list of recipes includes veggie burgers loaded with flavor, stuffed peppers filled with grains, and an assortment of in-season vegetables that feature robust flavors. With these vegetarian grilling recipes up your sleeves, your next cookout will be a big success. With these vegetarian recipes, you'll make use of the produce and herbs that are currently in season, resulting in dishes that are filling and delicious. Don't be surprised if the resolute meat-eaters at your next gathering try a few servings, too!

In this collection of 21 Best Vegetarian Grilling Recipes for Your Next Cookout, you'll discover an assortment of vegetarian meals for the grill that are anything but dull and tasteless. From eggplant to tofu and everything in between, you'll create an assortment of dishes that will make your next cookout a tasty and memorable experience. When it comes to grilling for vegetarians, these recipes can't get any easier — or tastier! The vegetarians in your friend group will appreciate having an assortment of tasty meat-free options, too.
Table of Contents
Veggie Burger Recipes The Crowd Will Love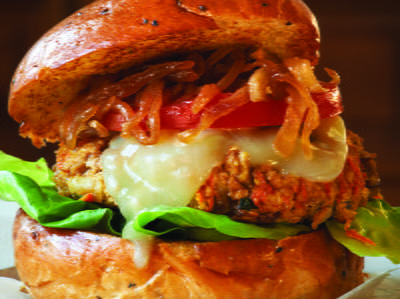 Meat-eaters aren't the only ones who can eat thick and juicy burgers! These veggie burger recipes are hearty and full of flavor, and are steps above the typical pre-made items found in the grocery store. You can even make some of these vegetarian recipes in advance of your cookout so that they are ready to grill when it's time to get cooking. Many of these veggie burgers can be grilled over medium heat; just remember to flip only once when cooking on the grill, so that the burger doesn't start to crumble. If you are planning to grill meat concurrently at your next cookout, then consider dedicating part of the grill just for the vegetarian items on the menu. Don't forget to include toppings like caramelized onions, just-picked tomatoes, and plenty of cheese!
Are you looking for even more vegetarian recipes? Then you're in the right spot! Recipes for breakfast, lunch, dinner, and even snacks will be right at your fingertips when you take a look at the recipe collection  30 Easy Vegetarian Dishes
Vegetarian Stuffed Peppers You Need to Make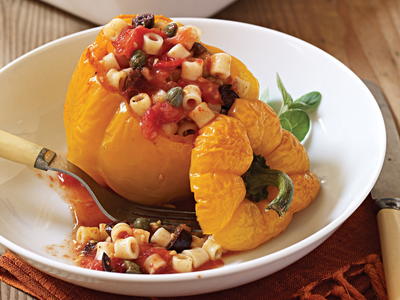 Instead of — or perhaps in addition to — cooking veggie burgers at your next cookout, make a batch of vegetarian stuffed peppers. Filled with an assortment of grains and bursting with color, stuffed peppers can be served as either hearty side dishes or as filling main courses. Although many of these recipes include instructions for cooking the stuffed peppers in an oven, you can adapt the recipes for the grill, too. Simply keep the heat of the grill on low, cook the peppers upright on the grill, and check the peppers often for doneness as they cook. These stuffed pepper recipes will be colorful additions to your favorite vegetarian meals this summer!
Grilled Vegetables Recipes for Any Cookout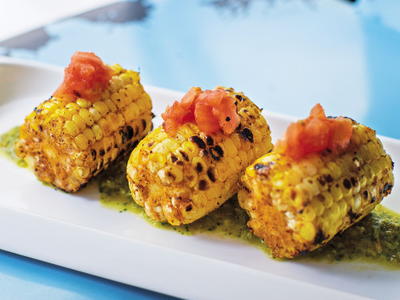 Main dishes aren't the only items that can be cooked on the grill! Step up your cooking game in a big way this summer by including an assortment of marinated and grilled vegetables on your menu for Father's Day, Fourth of July, or any other big celebration this summer. The marinades in these recipes will give each vegetable a boost in flavor, while grilling an assortment of fresh and in-season vegetables will result in a taste and appearance that are on a different level when compared with boiled vegetables. If you truly want to bring a fresh taste to your next cookout, then pay a visit to your favorite farmers market so you can purchase locally-grown produce. These vegetable dishes are also easy to prepare, and many of these vegetarian grilling recipes do not require much time to marinate.
Don't forget about dessert for your next cookout! This collection of dessert recipes includes sweet treats that are super easy to make. These cakes, brownies, pastries and more will be a hit at any cookout. You'll find plenty of recipes to try when you take a look at these 35+ Crazy Easy Dessert Recipes for Any Occasion
What is your favorite vegetarian recipe for a cookout?
YOUR RECENTLY VIEWED RECIPES
Free recipes, giveaways, exclusive partner offers, and more straight to your inbox!