30+ Vegan Meal Ideas for Breakfast, Lunch, and Dinner
These easy vegan recipes will be a delicious addition to any meal!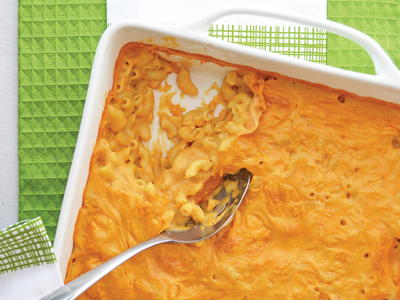 Preparing healthy vegan meals can be a pain if all you have on hand is a standard cookbook — it's hard to figure out things like substitutions and animal product alternatives on your own, not to mention a hassle if you're hungry. These 30+ Vegan Meal Ideas: Easy Vegan Recipes for Breakfast, Lunch, and Dinner take all the hard work out of your meal planning for weeknight dinners and beyond!

Avoiding meat and animal products doesn't mean you have to settle for eating salads and veggies all the time. These easy vegan recipes taste just as fantastic and flavorful as any other weeknight dinner — non-vegans will never know the difference! They're kid-friendly, too, so you don't have to worry about those picky eaters. From cheese-free cheesecake to delicious enchiladas — whether you're craving dinner or dessert, these vegan recipes and meals are sure to surprise and satisfy. Many of these vegan recipes are also easy to make, so you can quickly get a meal or snack on the table in almost no time at all. Whether you've been a vegan for years or just want to try something new, these vegan recipes should be kept right at your fingertips. Impress family, friends, and even yourself when you try these vegan meals, recipes, and ideas!
Vegan Dinner Ideas Everyone Will Love
Finding a dinner that everyone will enjoy is always a struggle, but these vegan dinner recipes are a hit with vegans and non-vegans alike. They're also great to bring to a dinner party or potluck! These recipes include a vegan take on the classic macaroni and cheese, as well as a hearty and delicious chili that is perfect for winter nights. Featuring an assortment of flavors and spices, these delicious vegan dinner ideas will quickly become part of your family's weekly meal plans. In addition, many of these dinner recipes are easy to make, so it's a win-win for everyone! You will want to shake up your dinnertime routine when you make these vegan meals.
Vegan Breakfast Ideas for a Great Start to the Day
What you eat first thing in the morning can determine your whole day. Get your day off to a great start with these filling vegan breakfast ideas! Don't settle for toast or non-dairy yogurt. These vegan breakfast recipes won't leave you longing for something more. There is even a recipe for quiche in this section — really! You can broaden your cooking horizons and try something new when you whip up these delicious breakfast ideas on a busy weekday morning or while lounging at home. These easy breakfast recipes are special enough to serve at your next big family brunch, too. 
Vegan Lunch Recipes That are Ready in a Snap
Beat the afternoon blues with these delicious vegan lunch recipes! It can be hard to find lunches that energize without exhausting, but these vegan lunch ideas will keep you going until dinnertime. If you think that following a vegan diet means only eating peanut butter and jelly sandwiches every day, think again when you see these easy lunch recipes. From tostada stacks to pasta dishes and so much more, these lunch recipes are tasty and filling. You'll be the envy of your coworkers when you bring these tasty dishes! With these vegan recipes at your fingertips, lunch will never be boring again.
Vegan Appetizer Recipes for Any Occasion
These vegan appetizer recipes are the perfect way to kick off a party or a big dinner. Whether you're hosting a cocktail party or need something to bring to the family picnic, you can rest assured that these vegan appetizers will win the crowd over every time! You will also love having these easy party appetizer recipes on hand for a quick snack at work or after a long afternoon of running errands and completing household chores. From a hearty salad to hummus and everything in between, these easy vegan recipes for appetizers are sure to satisfy. 
Hummus with Roasted Red Peppers
This super easy vegan appetizer recipe can be ready to eat in almost no time. You'll love bringing this hummus to work or serving it at a party.
If you want to indulge in spinach dip without the dairy, then this recipe is for you! Serve this vegan spinach dip with your favorite pita chips for a truly tasty snack.
Start your next meal on the right foot with this vegan take on the classic Caesar salad. Grilling the lettuce will give it a crunch and flavor that you will love!
Vegan Dessert Recipes That Will Impress Your Guests
Cheesecake without the cheese? You bet! These vegan dessert recipes taste just like the real thing, but without any animal products. Indulge in a guilt-free delight! Amaze your non-vegan family and friends when you whip up these delicious desserts for your next get-together. From a towering slice of chocolate cake to milkshakes and more, these vegan dessert recipes are a delicious way to end just about any meal. With these vegan recipes at your disposal, you can create a number of delicious treats without using any dairy.
If you're looking for some vegetarian-friendly recipes, then consider taking a look at this recipe collection! With hearty recipes for breakfast, lunch, dinner, and side dishes in this collection, you'll find plenty of ideas to try. Find your next favorite vegetarian recipe when you take a look at these  30 Easy Vegetarian Dishes
What is your favorite vegan recipe?
YOUR RECENTLY VIEWED RECIPES
Free recipes, giveaways, exclusive partner offers, and more straight to your inbox!