21+ Easy Healthy Recipes for Every Meal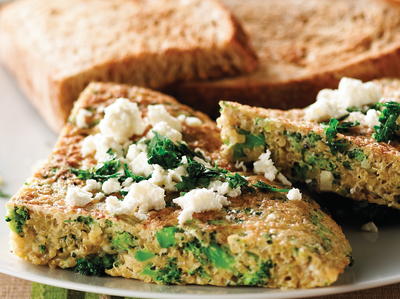 It's hard to find recipes that are safe to make if you're watching your weight, but this collection of 21+ Easy Healthy Recipes for Every Meal can help! From healthy egg recipes to guilt-free desserts, you can plan your meals easily with these recipes.

Healthy doesn't have to mean boring! These foods are all bursting with colors and flavors to excite your taste buds, but they're still good for you.

While it's perfectly fine to indulge in junk food once in a while, you won't even miss it once you try these recipes for delicious and healthy meals! All of these recipes are kid-friendly, as well — your family will never guess that these lightened-up meals are actually good for them. They're also great crowd-pleasers to make for a family dinner or to take to a party; a healthy alternative is always appreciated, especially when it's this tasty!

Whether you're trying to pack a nutritious lunch for school that is also kid friendly, you're looking for a snack that won't set back your diet, or you have a craving for something sweet and indulgent, there's a healthy recipe here for you. You'll also love that these healthy recipes are easy to make, too.

Instead of reaching for a candy bar or ordering delivery, you can reach for quick and easy healthy meals and snacks that are tasty and healthy. From hearty breakfasts to healthy dinner ideas, you'll love the assortment of healthy and diet recipes found right here.
Table of Contents
Are you looking for a few more breakfast recipe ideas? Then you're in the right spot! This collection of breakfast recipes includes breakfast breads, muffins, egg dishes, and so much more. You'll want to take a look at these  25+ Easy Breakfast Ideas
Healthy Breakfast Recipes
Rise and shine with these easy and healthy breakfast recipes! Each one is packed with the nutrients your body needs to give you energy and keep you full all the way until lunchtime. You'll eliminate that mid-morning slump by waking up with these healthy recipes. In addition, these recipes for healthy meals are colorful as can be and incorporate an assortment of vegetables. Start your day on the right foot with these quick and healthy meals for breakfast! Many of these recipes can be ready to eat in under 30 minutes, saving you even more time on a busy weekday morning.
Healthy Lunch Ideas
Breakfast might be the most important meal of the day, but a healthy lunch can really do a lot to boost your mood and maintain your metabolism. These healthy and easy lunch recipes are great for the kids, too, so you can make sure they eat right even when they're off to school! If you're ready to break up the monotony of preparing the same sandwich every day, then these lunch recipes are for you. You'll love how hearty and satisfying they are, too. When it comes to quick healthy meals that are also easy to make, these lunch recipes deliver!
Healthy recipes for lunch that are also easy to make may sound like an impossible request, but this recipe has it all. This seven-ingredient quick healthy meal can be ready to eat in about 30 minutes, including the time it takes to let the ingredients marinate. It doesn't get much easier than that!
This autumn harvest salad recipe is packed with flavorful vegetables and filling grains. Autumn Harvest Barley Salad can hold its own as a healthy lunch, but it also makes a great side salad. 
Healthy Snack Recipes
Sometimes we just crave a little something to munch on in the middle of the day. These easy snack recipes will satisfy your sweet or salty cravings without damaging your health! Put down the potato chips and pick up one of these winning healthy snacks and diet ideas. Some of these snacks are portable, too, and can be stashed in a sealable container until you're ready to eat. Whether you're on the go and need to grab a bite to eat or just want to eat a tasty snack in the midst of completing household chores, you'll want to keep these healthy snack recipes in mind so you can curb your hunger before your next meal.
Healthy Dinner Recipes
It's tough to find a dinner recipe that's both filling AND low in calories, but these delicious dinners do both! Savory and bursting with flavor, you'll love making these healthy dinner recipes over and over again. They're sure to be a hit with every member of the family! You'll love how easy it is to make these dinners, which can also work as tasty leftovers for lunch the next day. Many of these healthy dinner ideas are vegetarian, too. 
Healthy Desserts
To end the day on a high note, these healthy desserts will cure your cravings without breaking your diet. Low in calories and high in vitamins from fruits and vegetables, you don't have to feel guilty about chowing down on these desserts after a long day! Delicious and satisfying, these desserts should be added to your repertoire if you're looking for recipes that won't bring on the guilt. And after serving healthy meals to your family, you can satisfy your sweet tooth with these recipes. If your diet ideas include occasionally indulging in dessert, then these recipes will be the perfect fit.
What is your favorite recipe for a healthy snack?
YOUR RECENTLY VIEWED RECIPES
Free recipes, giveaways, exclusive partner offers, and more straight to your inbox!