38+ Best Italian Recipes
These traditional and easy Italian recipes are perfect for any occasion!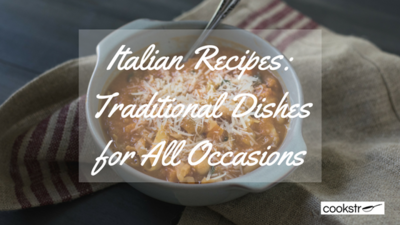 Mamma mia! This collection of 38+ Best Italian Recipes would even impress nonna. Get the family together for some good old-fashioned Italian food — bursting with flavor (and usually with cheese), these hearty dishes are a favorite among kids and adults alike!

From pasta to pizza, these easy Italian recipes make for an easy weeknight dinner or a delicious weekend feast. They're also great to take to a potluck or a dinner party — Italian food is just one of those things that most people can agree on. After all, you can't go wrong with an artful combination of pasta, chicken, and sauce - and pizza recipes are always a favorite. You'll never need to go out for Italian again once you master our delicious dishes. Don't forget to save room for dessert! This collection page includes a number of delicious Italian dessert recipes that can be served after any meal. These easy Italian recipes are bound to become staples in your recipe book!
Table of Contents
Italian Appetizers for Every Occasion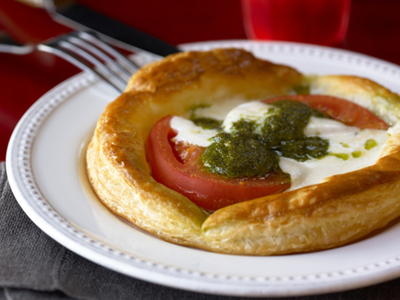 Start the meal off right with one of these antipasti — these Italian appetizer recipes are restaurant staples for a reason. They're great appetizers for when bread and olive oil just doesn't cut it. You'll love serving up an assortment of fresh flavors and bold ingredients to your family and friends with these Italian recipes, too. From a hearty bowl of the classic minestrone soup to the bright and colorful caprese salad, these appetizer recipes are sure to be a hit with your family and friends and can be served with just about any meal you have planned. Just don't fill up on them before dinner!
Are you looking for a few more chicken recipes? Then you'll love this free eCookbook! From classic dishes to new takes on old favorites, you'll find an assortment of dishes your family will love in  13 Easy Chicken Recipes for Dinner and Beyond
Italian Chicken Recipes That You Need to Try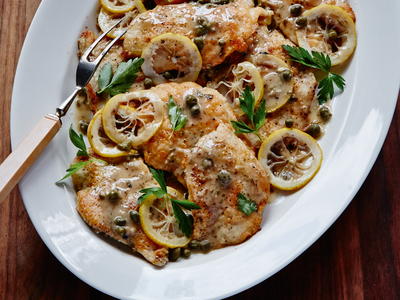 These easy chicken recipes are full of the kind of flavor that keeps you coming back for seconds! If you're bored with your usual chicken dinner routine, try one of these Italian chicken recipes on for size. These easy Italian recipes are delicious and satisfying without taking too much time to make, and are perfect for those busy weeknights. Whether you want to fire up the grill or simply bake a chicken dish in the oven, there's a recipe that you are sure to love. These Italian recipes with chicken also taste great the next day, so be sure to make enough for leftovers!
Authentic Italian Pasta Recipes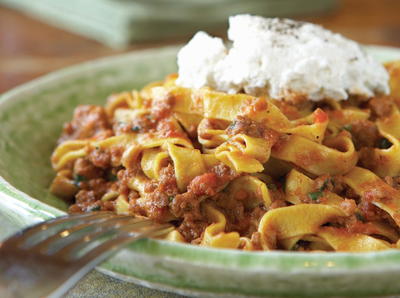 It doesn't get much easier than pasta dishes when it comes to Italian food. Cook some noodles, prepare the sauce, and you're practically done! The following delicious pasta recipes are quick to make and oh-so-delicious to eat. These easy Italian recipes will be just what you need to round out a meal, or even to fix up a quick dinner after a long day of work and running errands. This section even includes a few vegetarian recipes, so there's something for everyone. Instead of ordering delivery, roll up your sleeves and get cooking on these classic Italian dishes. Don't forget to salt the water before cooking your pasta!
Pizza Recipes for Any Time of the Day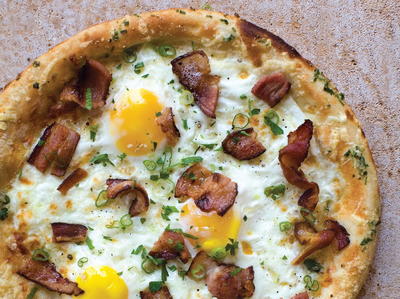 You can't have a collection of classic Italian recipes without a selection of homemade pizza dishes! Pizza is a dinner idea that the whole family can have fun making together. Start a new family tradition and get the little ones involved in making dinner. These unique and easy pizza recipes are just the thing to add a little fun to the middle of the week (or weekend!). You can enjoy these pizza recipes any time of the day, too, as there is even a recipe for a hearty breakfast pizza. These pizza recipes also incorporate fresh and in-season ingredients, which will take your dinner to the next level for flavor.
Italian Dessert Recipes You'll Want to Try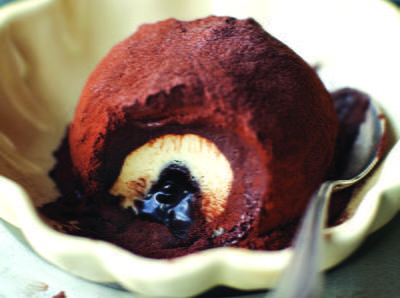 Don't stop at dinner — you've gotta see our dessert menu! All of these desserts are sweet and easy to make, and are also fun departures from the usual cakes and cookies. Although Italian food is usually synonymous with hearty pasta dishes and delicious chicken meals, Italian desserts shouldn't be an afterthought. Light and fragrant, Italian recipes for dessert will be the perfect end to any meal. Whether you want something light, like biscotti, or wow your guests with a show-stopping tiramisu, these Italian dessert recipes are the perfect way to end the evening, especially when paired with a little espresso!
More Traditional Italian Recipes Right at Your Fingertips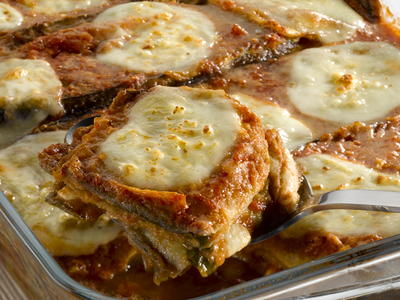 Are you looking for even more traditional Italian recipes? Then get ready for an encore, as we have you covered! When making these recipes, use the freshest herbs possible to create a dish that's full of flavor. Your family and friends will love feasting on these delicious recipes. Whether you want to make a pesto to use in your favorite pasta dish or plan to roll up your sleeves and make marinara sauce, these delicious and traditional Italian recipes will be just what you need. You'll be glad you gave these recipes a try!
Let's face it: dessert is the best meal of the day. These 30+ Crazy Easy Dessert Recipes for Any Occasion are sure to satisfy that sweet tooth. You don't have to feel guilty about treating yourself, especially when making desserts can be so much fun! You'll love trying these  35+ Crazy Easy Dessert Recipes for Any Occasion
What is your favorite Italian recipe?
YOUR RECENTLY VIEWED RECIPES
Free recipes, giveaways, exclusive partner offers, and more straight to your inbox!