Cuisinart SmartPower 7 Speed Electric Blender
Updated November 30, 2017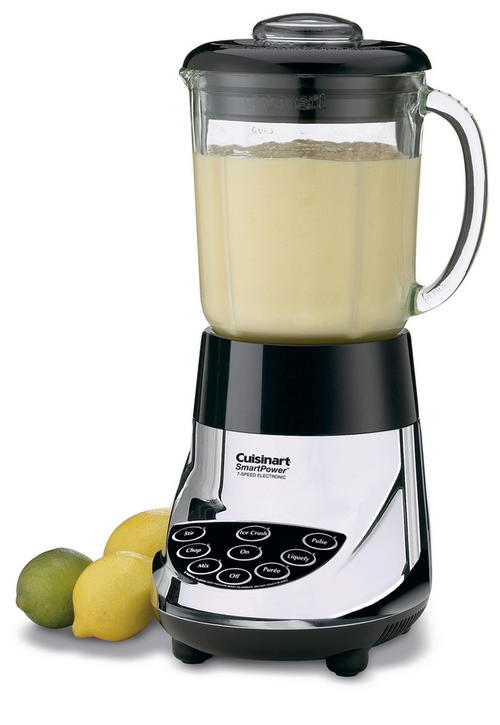 Cuisinart SmartPower 7 Speed Electric Blender
www.cuisinart.com
Reviewed by Arielle Matlin, Editor, Cookstr.com

Cuisinart is known for making superior appliances and this SmartPower 7-Speed Blender is just that. An easy-to-read touch pad gives you ultimate control over how your food gets prepped. This is a great blender for making smoothies, pureeing soups, and blending ingredients.



A great blender is powerful, simple to use, and easy to clean; this blender is all of those and more. 



The most common thing I use a blender for is pureeing soups. I like my homemade soup recipes to be velvety and smooth. I was very impressed with how well this blender worked for the task. I hate when the soup is still grainy and I found this was not the case when I used this blender.



The ice crush function is ideal for parties. Instead of running out to the store to spend more on crushed ice, you can easily make your own in just seconds. The 500 watt motor is extremely powerful and will pulverize ice on demand. 



The blender comes complete with a recipe booklet. This has great ideas for innovative ways to use this appliance. 
YOUR RECENTLY VIEWED RECIPES