Bonjour Porcelain Shaded Garden Platter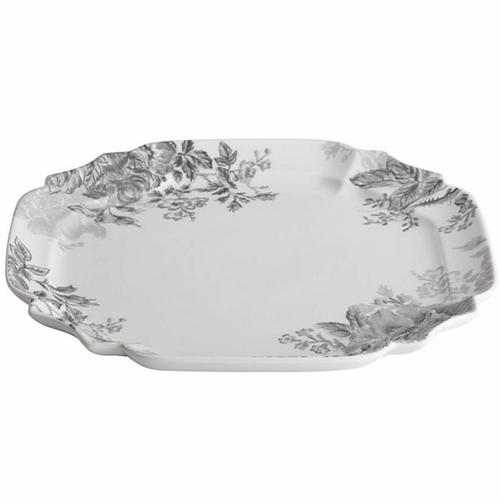 Bonjour Porcelain Shaded Garden Platter
www.bonjourproducts.com
Reviewed by Arielle Matlin, Editor, Cookstr.com

After spending time making a delicious meal, it is important to serve it on something just as wonderful. The Bonjour Porcelain Shaded Garden Platter is the perfect choice for serving different appetizers, entrees, and desserts. The dish is not only beautiful, but also incredibly durable and heat-resistant.



The porcelain build of the platter is very strong and sturdy. I always thought of it as a delicate material, but this design proves that all wrong. I love that it is microwave safe because you can plate food early, and re-heat it when ready to serve guests.



This platter incorporates different design elements to create an elegant dish. I especially love the scalloped edges which give it a regal feel. The floral drawings look etched and hand drawn on the porcelain platter. The shading is particularly well-done.



The size and beauty of this platter make it a great choice when hosting a dinner party. You can put a full roast in the middle, with vegetables surrounding the meat, or you can use the platter for serving small finger foods before the main event. The 13.25" size gives you plenty of room to serve a large amount of food.



While the dish looks and feels quite delicate, it is actually quite strong. After using at a party, you don't need to be very gentile. Just place the platter in your dishwasher and your clean-up will be done!
YOUR RECENTLY VIEWED RECIPES