Maverick Housewares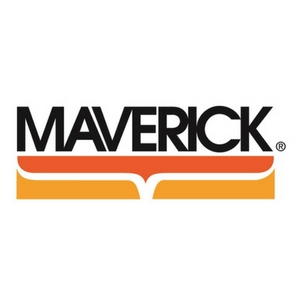 Founded in 1981, Maverick Industries, Inc. entered the home appliance market with an innovative line of electronic barbecue grills designed and manufactured in New Jersey. These upscale, high-quality products were introduced by leading department stores and specialty retailers across the country and established Maverick as an important innovator in consumer products. Later in the decade, Maverick also began producing ceramic indoor electric grills and other appliance products. We continue to innovate in the electric grill market with the 2015 launch of the new Electric Char-B-Que line of state-of-the-art indoor and outdoor glass grill products.

In 1991, Maverick introduced the BarBChek, the first electronic LED cooking thermometer. The BarBChek was a simple handheld probe with 4 color LED's that indicated the food temperature from Rare to Well Done and was an instant success. In the following years, we expanded our line of digital cooking thermometers to include fork thermometers, roasting thermometers for oven and grill, candy & oil thermometers with presets for different results, and many specialty units, some even with voice features.  Maverick now offers the broadest line of digital cooking thermometers with a model for virtually every purpose.

In the '90s, Maverick worked closely with the USDA on a public service campaign to educate American consumers and cooks as to the importance of safe cooking temperatures, and we added a complete line of analog cooking thermometers.  All Maverick thermometers are accurate and reliable tools that foster food safety and reduce the incidences of food-borne illnesses.  

In 1999 Maverick invented the method of monitoring food temperatures using a transmitter and remote receiver.  Over the past 15 years the remote thermometer system has been expanded into more than 25 models with ever-longer transmission ranges, multiple higher heat-resistant food probes and better battery life.  The latest models ET-732 and ET-733 Remote Barbecue/Smoker Thermometers have become immensely popular with amateur and professionals across the country.  In fact, feedback from all our customers over the years has been critical in the evolution and improvement of these products.  Models which use Bluetooth or Wifi to connect the transmitter to a smartphone as the receiver are now in our line too.

Currently Maverick is the holder of nine U.S. utility patents and multiple design patents, principally related to cooking thermometers and small kitchen appliances. Besides these core products, we make and distribute weather thermometers under license from Timex, and cooking thermometers under license from Le Cordon Bleu. In 2014 we launched a complete line of home emergency preparedness products, solar backup phone batteries and related items under our Secur Products brand.  We also make products under private brand name for many of our customers, including many large national retailers, barbecue grill manufacturers, and internet sellers.  Our commitment to quality, innovative technology and partnering with other premiere brands has made Maverick a great choice for our partners and for you. 
Maverick Housewares Links:
Maverick Housewares Reviews on Cookstr.com:
YOUR RECENTLY VIEWED RECIPES
Free recipes, giveaways, exclusive partner offers, and more straight to your inbox!