Turtle Soup
Cookbook
Published by Welcome Books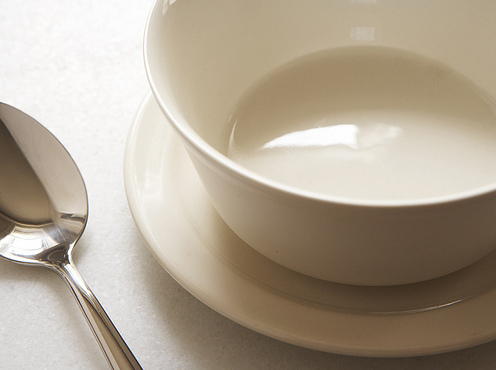 Editor's Note: If you've never tried turtle meat before, you might balk at the idea of Turtle Soup. But rest assured - it's delicious (and very common!) Turtle has a texture similar to lobster when cooked, and this gumbo recipe uses its flavor to full effect, combining with vegetables and a touch of sherry to form a hearty, savory stew. When served with rice, this turtle soup recipe is enough to keep you full all day long. If you're not feeling adventurous, however, you can swap the turtle out and still get that delicious gumbo taste.
Turtle soup, or terrapin stew, is on a par with all of the gumbos--it is most popular and best when it comes to the table seasoned with the same generous hand, and after the same long simmer. As turtle meat is illegal in many states, one can substitute chicken, since the dish is a gumbo.
Serves6 to 8
Recipe CourseAppetizer, Main Course
Taste and TextureSavory, Spiced
Ingredients
3 quarts chicken stock 
2 pounds turtle meat
4 celery ribs, coarsely chopped with the leaves
2 medium carrots, coarsely chopped
2 cloves garlic, chopped
1 large onion, coarsely chopped
2 bay leaves
8 peppercorns, crushed
1 teaspoon fresh thyme leaves
1 teaspoon fresh rosemary leaves
¼ cup plus 1 tablespoon clarified butter
¼ cup plus 1 tablespoon all-purpose flour
1 1/2 cups chopped celery
1 1/2 cups chopped onions
1 1/2 cups chopped green bell pepper
2 cloves garlic, minced
4 large tomatoes-peeled, seeded, and chopped with juice reserved (about 4 cups)
4 bay leaves, crushed
1/2 teaspoon ground allspice
1/2 teaspoon fresh thyme leaves
1/2 teaspoon chopped fresh rosemary leaves
Salt, freshly milled black pepper, and cayenne pepper
1 1/2 to 2 tablespoons gumbo file powder
Dry sherry
Instructions
Stock
In a soup kettle, combine all of the stock ingredients and bring to a boil over high heat. When the liquid begins to boil, reduce the heat and simmer, skimming the surface from time to time, for 1 hour. Remove the meat and reserve.
Soup
When the meat is cool enough to handle, remove it from the liquid. Strain the stock and return it to a clean soup, kettle. Discard the solids.

With a sharp boning knife, remove any gristle or fat from the turtle meat. Finely diced the meat. Add the meat to the strained stock and place the kettle over moderately low heat. Allow the soup to heat through but do not let it bubble. Reduce the heat if necessary.

In a heavy saucepan, heat the clarified butter over moderately low heat and whisk in the flour. Continue to whisk until the mixture becomes thick and a rich brown color, about 7 minutes, adjusting the heat so the roux does not burn. Add 1 cup of the simmering stock to the roux and continue to whisk until the mixture is smooth and thick. (Add a little more stock if necessary.)

Add the roux mixture to the stock and stir to blend. Add the chopped vegetables and herbs. Season to taste with salt, pepper, and cayenne pepper. Bring the soup to a low boil, reduce the heat, and simmer for 2 hours. Check for seasonings and remove from the heat.

Just before serving, stir in the file powder and serve in heated bowls, accompanied with dry sherry to be poured into the soup by the guest.
Notes
File gumbo powder is a matter of taste. It should be added off the heat to prevent its becoming stringy.

A soup spoon of sherry is sufficient for each bowl of soup.

Fresh boiled or steamed rice quite often accompanies this dish. Place the rice in each individual bowl and ladle the soup from a tureen at the table.
Christopher Idone
YOUR RECENTLY VIEWED RECIPES
Free recipes, giveaways, exclusive partner offers, and more straight to your inbox!