Egg Recipes: 19 Ideas for 'Eggcellent' Meals
From deviled eggs to scrambled eggs, these recipes are guaranteed winners!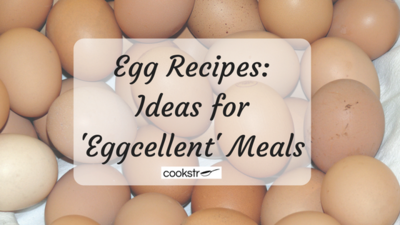 Let's face it. A bowl of cold cereal for breakfast or a ham sandwich for lunch is sufficient, but it can sound so boring, too. If you feel that you're stuck in a rut when it comes to planning your family's meals in a hurry, then it's time to shake things up with the addition of recipes where eggs play the starring role. Poached eggs, frittatas, scrambled eggs, and more are all filling and delicious, and will only take you minutes to prepare and cook. Eggs are also an inexpensive source of protein, so if you're watching your budget, it's a win-win. 

In this collection of Egg Recipes: 19 Ideas for 'Eggcellent' Meals, you'll discover an assortment of recipes that will have the crowd asking for seconds. From quick-and-easy breakfast recipes to the always-popular deviled eggs, these recipes need to be on your radar.
Table of Contents
Egg Recipes for Breakfast or Brunch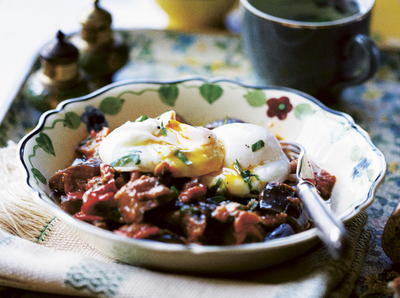 You'll want to rise and shine with recipes that are perfect for breakfast! These recipes are delicious, easy to make, and will leave you feeling full all morning. You will discover that these recipes will also make a special addition to your next brunch at home with family and friends. Try your hand at making the classic eggs Benedict, or feed a crowd with little fuss when you make a quiche from scratch with these recipes. Whether you want a little spice in your breakfast recipes or want to use some portobello mushrooms purchased at your favorite farmers market, you're sure to find a recipe that will suit your taste buds. If you'd like to try a new recipe for breakfast, then keep these dishes in mind!
The recipes above will be the perfect additions to any brunch menu! If you're looking for more creative ways to serve brunch, then take a look at this guide on  Brunch Menu Ideas
Frittata Recipes for Lunch and Dinner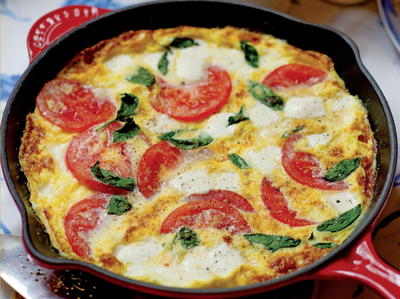 The beauty of the frittata is that you can incorporate whatever you have on hand in the final dish. The frittata can be as spicy as you can handle, or filled with an assortment of vegetables to pack a powerful punch of nutrition. Whether you want to make the classic recipe for frittatas or try something a bit more gourmet, these frittata recipes are delicious and full of flavor. You've probably made a quick frittata for breakfast, but what about serving up an easy recipe for lunch or dinner? Easy to make, these recipes are hearty, too. Simply serve your just-cooked frittata with a slice of toast and fresh fruit for a complete meal. You can even reheat the leftovers on the stove for a quick and delicious breakfast the next day.
Deviled Egg Recipes for Your Next Potluck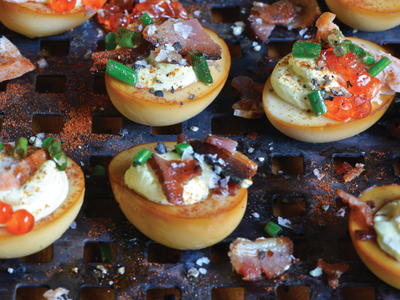 If you have a potluck without any deviled eggs, did it even happen? A staple of many potlucks, picnics, and other casual get-togethers, the addition of deviled eggs to the menu is sure to be a hit. But if you'd like to make something a bit different, then keep reading. The recipes in this section offer new twists on the classic appetizer, boasting ingredients that include wasabi and plenty of fresh herbs. If you set out a tray of these deviled eggs at your next party, there's a good chance you won't have any leftovers.

Tip: Don't add salmonella to the ingredients list the next time you make a tray of these delicious appetizers! The website Foodsafety.gov recommends keeping the prepared deviled eggs refrigerated until it's time to serve.
What's your favorite egg recipe?
Please share in the comments section!
YOUR RECENTLY VIEWED RECIPES
Free recipes, giveaways, exclusive partner offers, and more straight to your inbox!