5-Ingredient Dessert Recipes: 20+ Recipes for Ice Cream, Cake, and More
You're just five ingredients away from delicious desserts with these easy recipes!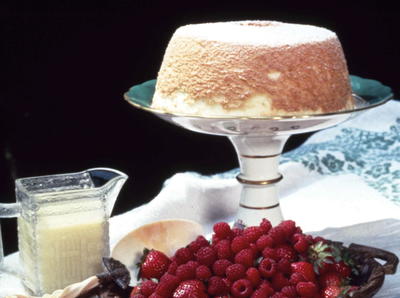 The next time you're craving something sweet, you don't need to make a special trip to your local bakery or grocery store. Instead, stay home and get started in making a variety of sweet treats. From cakes to ice cream and so much more, dessert recipes that use no more than five ingredients can be just what you need when you want to eat something sweet.

With this collection of 5-Ingredient Dessert Recipes: 20+ Recipes for Ice Cream, Cake, and More at your fingertips, you can whip up something sweet and delightful in just a little bit of time. The dessert recipes in this collection are easy to make, and all use five or fewer ingredients. Whether you're in the mood for a delicious cake, an understated fruit dessert, or even ice cream, these recipes will be just what you need to satisfy your sweet tooth. Just keep in mind that this collection was created on the assumption that you already have water, salt, and cooking spray on hand.
Table of Contents
5-Ingredient Recipes for Cakes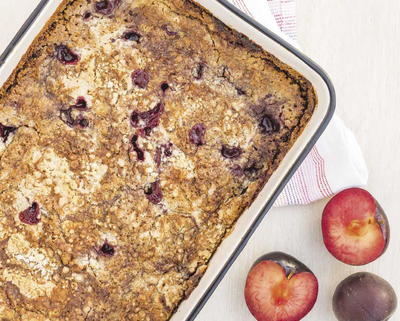 If you always thought that baking a cake required a litany of ingredients as long as your arm, then you'll be pleased to learn that isn't always the case. Yes, you can bake a cake from scratch using an assortment of ingredients you likely already have on hand in your pantry — and in probably a lot less time than you might think. From a delicious dump cake recipe that is perfect for serving to guests dropping by unexpectedly to the tried-and-true poundcake recipe, these five-ingredient cake recipes prove you don't need dozens of ingredients to make a dessert just right. You will even be able to bake just like Julia Child, as we have included one of her recipes in this section. 

Tip: If you would like to add an elegant touch to any dessert, consider serving the treat with drizzled chocolate syrup, fresh sliced fruit, a scoop of your favorite vanilla ice cream or Greek yogurt, or even a light dusting of cocoa powder. Guests will be in awe of your baking and presentation skills!
Ice Cream Recipes with 5 Ingredients or Fewer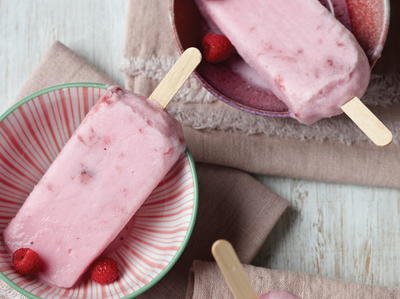 When it's hot outside, there's nothing quite like a bowl of homemade ice cream to hit the spot — and cool down! You don't need to stop by your favorite ice cream parlor to indulge in a favorite frozen treat. With these five-ingredient recipes for ice cream, you can have something frozen and ready to eat in just a few hours. Kids of all ages are sure to love these delicious recipes for homemade ice cream! We have also included recipes for frozen novelties in this section, including those for ice pops and frozen beverages. 

Don't have an ice cream maker? Don't worry, as you can still make ice cream with some of the no-churn recipes below. You can whisk the ice cream by hand, or by using a stand-up mixer or hand mixers. Homemade frozen ice cream may be stored up to one month, but only if it is stored in optimal conditions according to the Food Safety & Health website of The University of Wisconsin-Madison. Ideally, homemade ice cream should be consumed as soon as it is frozen.
5-Ingredient Desserts: Cheesecakes, Tarts, and More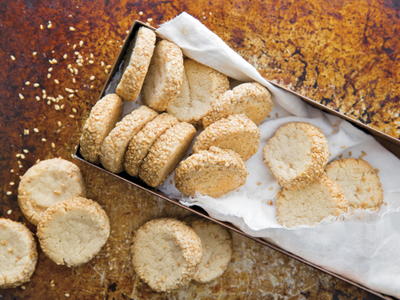 Although you can never go wrong with serving cake or ice cream, there are plenty of additional desserts that use five ingredients or fewer! Add a bit of elegance to your next event with friends by serving baked figs, whip up no-bake cheesecakes for a special occasion just for you and your partner, or make a delicious treat all for yourself after a long week. Regardless of your plans, you will love serving these delicious desserts — especially as they require minimal effort on your part!

These easy dessert recipes are also a great way to flex your culinary skills by trying something new. These easy dessert recipes take away the intimidation factor, as they use just a handful of ingredients and won't take much time to make. You just might even learn how to make a new type of dessert along the way!
What is your favorite 5-ingredient dessert?
Tell us in the comments below!
YOUR RECENTLY VIEWED RECIPES
Free recipes, giveaways, exclusive partner offers, and more straight to your inbox!