How to Make Grilled Cheese Sandwiches: 8 Tips for Delicious Perfection
Improve your grilled cheese sandwich game with these tips and recipes.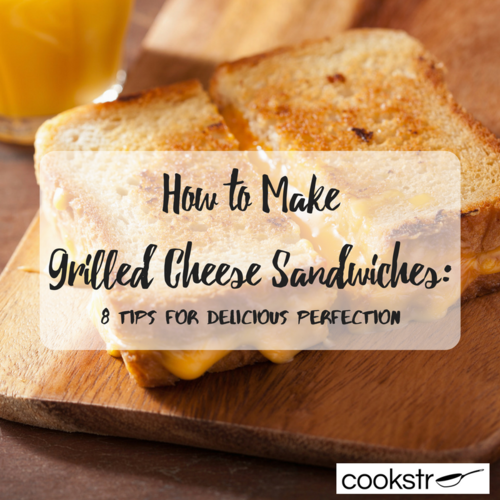 The humble grilled cheese sandwich has seen a renaissance of sorts in recent years. Gone are the days where you can simply slap a nondescript slice of cheese between two slices of bread, cook it on a skillet, and call it a day. Instead, learning how to make grilled cheese that is worthy of one found in a trendy bistro or food truck is nothing short of an art form. With that in mind, actually making the best sandwich around doesn't have to be an intimidating endeavor. All you need is to pick up some of the basics, and you will be on your way to making delicious restaurant-quality sandwiches for a quick and easy lunch or dinner.

In How to Make Grilled Cheese: 8 Tips for the Perfect Sandwich, you'll discover the basics of what it takes to make an otherwise ho-hum dish taste incredible. The next time you're craving some comfort food, get cooking with these tips in mind.
Grilled Cheese Sandwich Basics: Choosing the Right Cheese
What's a grilled cheese without, well, cheese? Selecting the right cheese can be as simple as using what you already have on hand, or as difficult as scouring the selection at your favorite grocery store. If you want to get that gooey, melted taste and texture, then consider opting for mozzarella, Swiss, or even provolone for a taste that is unique. And in an article on Business Insider, it was noted that Alpine cheeses would be a great choice for that melted texture beloved by grilled cheese connoisseurs.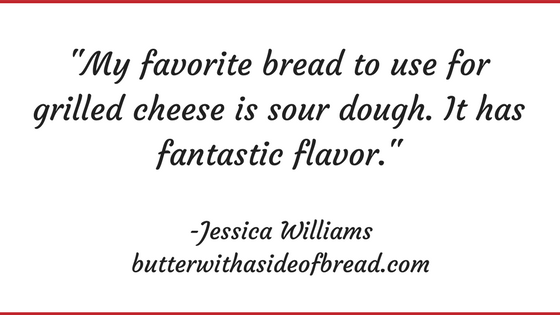 Selecting the Best Bread for Your Grilled Cheese Sandwich
You can't have a grilled cheese sandwich without bread. While it's perfectly possible to use standard sandwich bread, you can also branch out and try something new. Grill your sandwich on a favorite roll, or between slices of pumpernickel bread. Consider the cheese you have on hand, and select a bread that will complement — but not overwhelm — the taste of the cheese. Jessica Williams from the website Butter with a Side of Bread has a few preferences when it comes to selecting just the right bread. In an email, she noted "My favorite bread to use for grilled cheese is sour dough. It has fantastic flavor and I love the buttery, crispness of the bread after it's grilled!" If you are using a cheese with a pungent taste, then perhaps an onion roll might be deemed overkill. Take care not to use bread that is too thick; after all, it will defeat the purpose of making a grilled cheese if the heat cannot reach the cheese, as noted by TODAY.
How to Make a Vegan Grilled Cheese Sandwich
Vegans can enjoy homemade grilled cheese sandwiches, too! Spread vegan butter on the outside parts of the sandwich, and place a thin layer of your favorite vegan cheese for the inside. Grill or bake until the outside of the bottom of the sandwich is golden-brown. Flip the sandwich on the frying pan or in the casserole dish in the oven. According to Shape Magazine, the vegan grilled cheese sandwich is ready to eat when the cheese is melted.
Prepare Your Grilled Cheese Sandwich in a Pan
When it comes to learning how to make grilled cheese, the basic technique includes using a pan on the stovetop. Place a skillet over medium heat, then put a little bit of olive oil or butter in the pan. After the pan is heated, place your prepared sandwich on the pan. Check the bottom of the sandwich intermittently, then flip when the bottom is golden-brown. Depending on your pan and stove setting, this may take a few minutes
How to Make Grilled Cheese in the Oven
If you're big on multi-tasking, then standing by your stove while you wait for your grilled cheese sandwich to cook might sound like overkill. That's where making your grilled cheese sandwich in an oven comes in. According to ABC, you can simply bake your sandwich in the oven by placing your prepared sandwich on a baking sheet, then sliding the sheet in the oven for about 10 minutes. You'll want to take care that they do not burn, so plan to check the sandwiches about halfway through the cooking time.
Use Your Microwave to Make Your Sandwich
For grilled cheese purists, the thought of making the beloved sandwich in the microwave might sound strange. But if you're in a hurry, then making the sandwich with this method can save quite a bit of time. As noted by Leaf.tv, you can heat your prepared sandwich on a microwave-safe plate to the desired level of doneness. Depending on your microwave's power setting, this process could take about 30 seconds.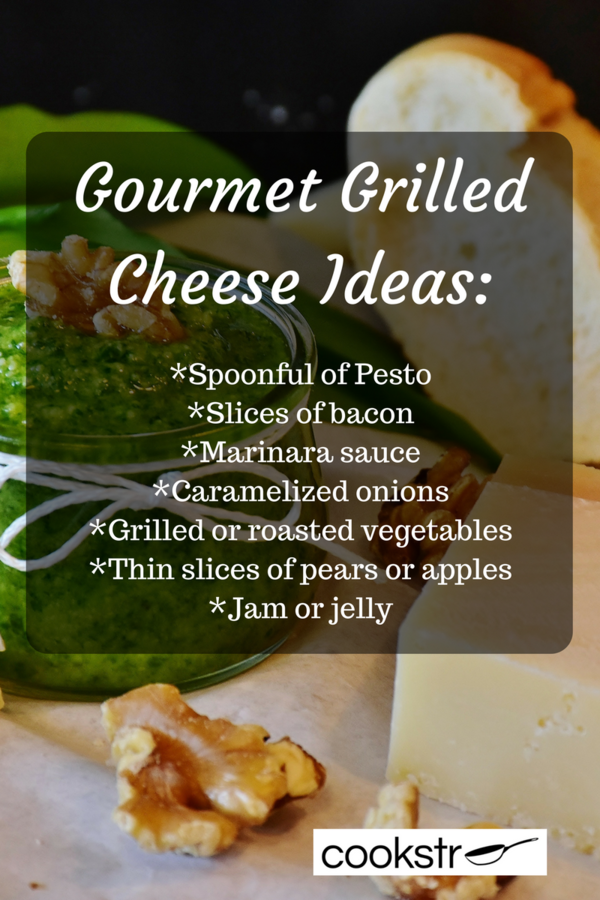 Gourmet Grilled Cheese Ideas
At its core, the grilled cheese consists of bread and cheese. But if you'd like to make your next grilled cheese taste a little more gourmet, then get creative with toppings and fillings. Consider spreading a layer of pesto to the inside of your sandwich for a taste that's truly unique. Other add-ons can include bacon, caramelized onions, and roasted or grilled vegetables. Don't forget about fruit! Add thin slices of apples or pears, or slather on a serving of cranberries to create a sandwich that's truly unique. Some types of jelly, including your favorite jams, can complement cheddar cheese or brie. If you feel like making a grilled cheese that's more sweet than savory, then consider making a sandwich with your favorite hazelnut spread along with a slice of cheese for a delicious sandwich that's truly unique.
Avoid These Grilled Cheese Sandwich Mistakes
Making a grilled cheese sandwich sound like it would be a simple task, but it's actually fraught with possibilities of things that can go wrong. Whatever you do, don't make these mistakes.

*Overcooking the sandwich: If you step away from the hot stove or oven to attend to another task, it's perfectly possible that you might lose track of time. The result could be a singed and scorched mess that is inedible to boot.

*Stacking on too much cheese: While having too much cheese is generally never a bad thing, it is true when making a grilled cheese. If you have thick slices of cheese, the melted texture and taste that you're craving just might not happen.

*Using too little cheese: On the other hand, using barely any cheese will result in a sandwich that is boring and tasteless. You want enough cheese to amply cover the bread, and you want to use thinner slices, too, so that the cheese can melt.

*Getting stuck in a rut: We all have tried-and-true recipes and ways of doing things. That being said, feel free to branch out and try different types of bread, cheese, and toppings for your next grilled cheese sandwich. You just might discover a great combination of ingredients that you will love!
Recipes for Grilled Cheese and More
Ready to start making your own grilled cheese sandwich? If you're looking for some more inspiration, then keep reading. These grilled cheese sandwiches are as delicious as can be, and are easy to make, too. You will also discover sandwiches that are similar in spirit to the beloved grilled cheese and incorporate an assortment of ingredients. Whether you want to make a lunch that's filling or a quick-and-easy dinner, these grilled cheese sandwich recipes need to be right at your fingertips.

The Best Grilled Cheese: True to its name, this take on the beloved grilled cheese is one you can't miss. You'll also love that this three-ingredient recipe is so easy to make. 

Classic Grilled Cheese: You can't go wrong with a tried-and-true recipe! If you're looking for a distinct taste, then you'll want to use this recipe, as it includes Gruyere cheese.

Cuban Sandwich: Ham, pork shoulder, and pickles take the melted sandwich to the next level. Although this sandwich isn't a grilled cheese, it's similar enough that you will want to try it.

Monte Cristo: Here's another hearty sandwich that is simply grilled in a pan. This classic recipe is one you'll want to make for a quick lunch or dinner.

Croque Monsieur: Get grilling in a big way when you make this sandwich. This seven-ingredient recipe is perfect for those late nights when you want to make a dish that's filling.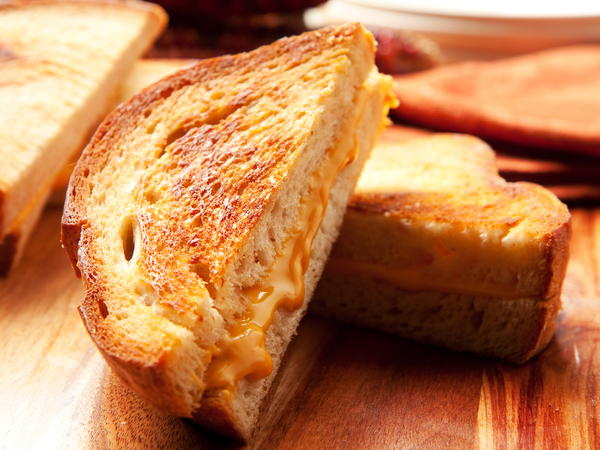 What is your best tip for making a grilled cheese sandwich?
YOUR RECENTLY VIEWED RECIPES
Free recipes, giveaways, exclusive partner offers, and more straight to your inbox!