23 Best Avocado Recipes: Guacamole, Salad, and More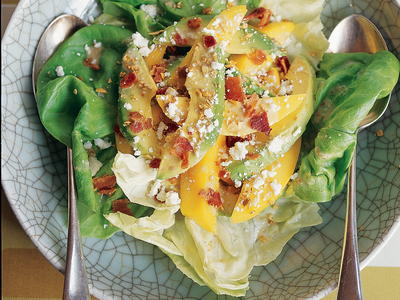 Quick! Think of a fruit that can be used as a tasty dip, added to hearty pastas, refreshing salads, and delicious soups, and even frozen as an ice pop. If the humble avocado was the first item that came to mind, then you are spot-on. The delicious and versatile fruit can be smashed, mashed, sliced, and diced, then incorporated in a number of recipes. Whether you're facing a bounty of avocado grown right in your backyard or simply want to cook something new, these avocado recipes will get you started.

Is this your first time cooking with avocados? It doesn't have to a daunting prospect! This selection of 23 Best Avocado Recipes: Guacamole, Salad, and More also includes easy avocado recipes that are ideal for anyone who is making a foray into cooking and preparing avocado. Serve up something that your entire family will love when you take a look at these recipes.
Table of Contents
Easy Guacamole Recipes for Your Next Party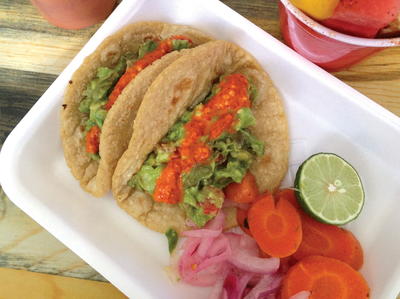 Did someone say "guacamole"? When you think of avocado recipes, guacamole is likely one of the first things you envision. Creamy as can be, a bowl of guacamole is usually one of the first appetizers to go at a party. With these easy recipes for guacamole, you can bring something delicious to your next big watch party or game night with friends. In addition to a few variations on the classic guacamole, this section includes a recipe for giving the much-loved dip a starring role in a main dish. Whether you plan to slather on the guacamole on your favorite chip at a party or plan to eat a bowl of the beloved dip with a spoon on your own (we won't judge, promise!), these guacamole recipes can be served for just about any occasion. 
If you're looking for even more salad recipes, then keep reading! This collection of recipes includes salads that are easy to make and tasty, too. You'll love finding salads to serve at dinner or bring to work for lunch when you take a look at these  20+ Easy Salad Recipes: Pasta Salad, Potato Salad, and More
Make These Fresh Avocado Salads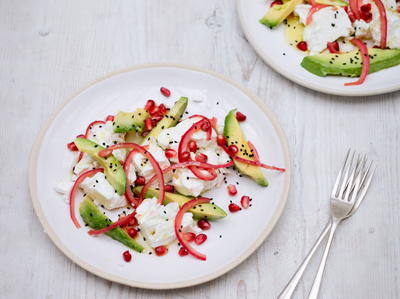 If you'd rather eat your avocado in slices instead of smashed, then you'll love this selection of salad recipes featuring the beloved fruit. These recipes range from salads that can be ready to serve in just a little bit of time to recipes that include a complex flavor profile that is sure to satisfy. These avocado salad recipes can be part of a light and refreshing lunch, or served along with the main entree at dinner. You'll love the use of in-season produce and vibrant colors on display when you create these salad recipes with avocado.
Avocado Soups, Sandwiches, and More to Try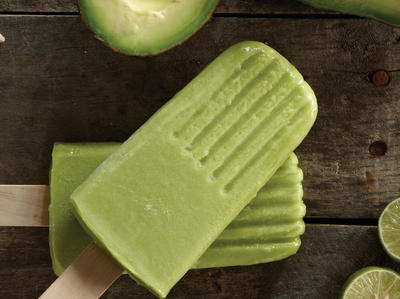 You may have gobbled up countless scoops of fresh guacamole or even eaten a few slices of avocado on its own. But did you know you can make refreshing ice pops for a hot summer's day, tasty soups, or hearty sandwiches featuring this creamy and buttery fruit? You'll love broadening your culinary horizons in a big way when you take a look at this selection of recipes. If your go-to dinner menu is stuck in neutral, then consider shaking things up a bit when you try these avocado recipes. Many of these recipes are also easy to make and will be a practical addition to any cook's repertoire. 
Are you looking for more quick and easy recipes? Then you'll want to keep reading! In this collection of vegetarian recipes, you'll find delicious dishes to serve for breakfast, lunch, and dinner. Find your next go-to vegetarian meal when you take a look at these 30 Easy Vegetarian Dishes
What is your favorite avocado recipe?
YOUR RECENTLY VIEWED RECIPES
Free recipes, giveaways, exclusive partner offers, and more straight to your inbox!