20+ Soup and Stew Recipes
You won't go wrong with this comforting collection of chili recipes, soup recipes, and more.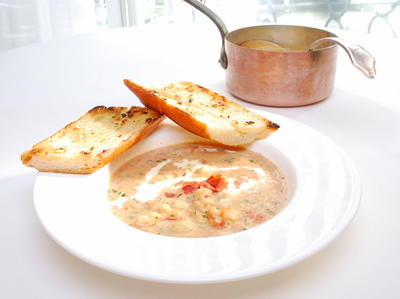 What's hot and made in a pot? These chilis, soups, and stews, of course! They are just what you need to take your soup game to the next level.

Go beyond the canned variety you remember from your childhood and treat your family to some delicious homemade cooking. And it's not just about chicken noodle anymore — you're sure to find chilis, stews, and soup recipes in this collection that you might not have even heard of. Try something new!

Soups, stews, and chili recipes are ideal for a weeknight dinner because after you prep the ingredients, the pot does all the rest! You can power through your to-do list or just have some me-time while dinner cooks on the stove.

Serve them as an appetizer or with some hearty, crunchy homemade bread for a full-on meal that will keep you full without feeling stuffed. These one-pot meal ideas are hearty and delicious, and will warm you up inside and out. They're also easy to make, which is why every busy cook needs chili, soup, and stew recipes up their sleeves. Take a look — you just might discover a new family favorite!
Table of Contents
Plus: In this recipe collection, you'll discover an assortment of slow cooker recipes that will make meal prep a breeze. Take a look at these  26+ Best Slow Cooker Recipes
Easy Soup Recipes for Weeknight Dinners
Soup can be a light or heavy meal depending on your preference, making it a prime choice for any time of year! These easy recipes for soup range from hearty and filling to light and soothing. They're perfect for lunch or dinner and keep well in the freezer, so you can enjoy leftovers for weeks to come! When it comes to soups, recipes can include new takes on the traditional favorites. You'll love exploring the types of soup recipes in this section! 

Tip: When it comes to freezing soup, not just any container will do. According to National Center for Home Food Preservation, you should use freezer-safe containers and label the items with reheating instructions as well as the date of the food's preparation.
Simple Chili Recipes
Chili is super easy to make - just throw the ingredients in a pot and let them all cook for a while. It's also a game-day classic and a staple at many family parties and gatherings! These easy chili recipes each have something that makes them special, so you can wow your family and friends with your own unique chili. You'll also love bringing the heat to the dinner table with these recipes for chili. When serving chili for a crowd, include toppings like tortilla chips, shredded cheese, sour cream or plain Greek yogurt, salsa, and sliced avocado. You can even cook some of these recipes in advance, then simply reheat when it's time for lunch or dinner.
Easy Stew Recipes
There's nothing like a hearty stew recipe on a chilly day. Warm yourself to the bone with these delicious and easy stews! They make for an easy weeknight dinner and will fill your house with a delicious aroma as they bubble away on the stove. From the traditional beef stew recipe to those featuring chicken, pork, and fish, you'll love expanding your repertoire with dishes that are new to you. Your family will love these stew recipes, and you'll love how easily they all come together. If you are lucky enough to have leftovers, consider packing them for lunch at work the next day. Your coworkers will be impressed by what you made!
You will love having even more quick and easy dinner ideas right at your fingertips! This collection of casseroles is one that every busy cook needs. Find your next favorite recipe when you take a look at these  21+ Quick and Easy Casserole Recipes
What is your favorite recipe for chili, soup, or stew?
YOUR RECENTLY VIEWED RECIPES
Free recipes, giveaways, exclusive partner offers, and more straight to your inbox!