20 Cold Soup Recipes: Cool Off With These Make-Ahead Recipes
These easy cold soup recipes are great ways to eat more fruits and vegetables!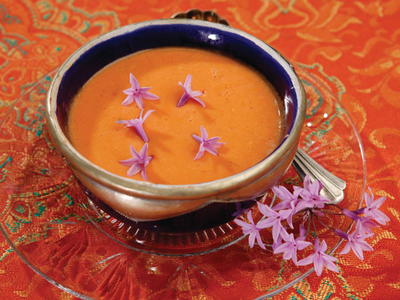 When you think of summertime meals, you probably picture grilled food, ice cream, and in-season fruits and vegetables. It's likely that soup doesn't cross your mind! However, you'll see soup in a totally new way when you check out the following easy cold soup recipes. You'll discover that you can keep your cool while sipping up bowl after bowl of soups filled with fruits, vegetables, and fresh herbs. These soup recipes are delicious, hearty, and are anything but steaming hot! You'll also love having these refreshing recipes up your sleeves the next time you need an answer to the age-old question of "What's for dinner tonight?"

In this collection of 20 Cold Soup Recipes: Cool Off With These Make-Ahead Recipes, you'll discover that some of the best soup recipes around can be made without standing near a hot stove. These make-ahead recipes are great ways to make hearty and filling meals that are filled with fresh produce and plenty of flavor without taking too much time to make, too. Make a stop at your favorite farmers market or produce store for the freshest produce around, then get cooking with these cold soup recipes!
Classic Gazpacho Recipes for Hot Summer Days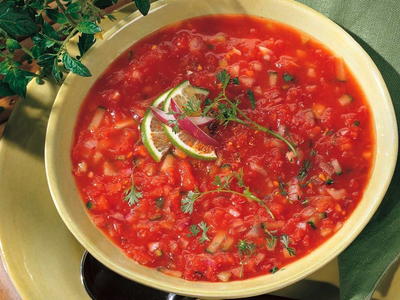 What's a collection of cold soup recipes without including gazpacho? This classic soup from Spain is loaded with everything that is perfect about summer, including plenty of fresh produce and a lot of flavor. In addition to the traditional gazpacho recipe, you'll discover a few twists on the beloved favorite. You'll love using an assortment of vegetables, fruit, and herbs when you make these delicious and easy chilled soup recipes for gazpacho. We've even included a recipe for salmorejo, a gazpacho-like soup that is definitely worth a look! Although gazpacho is typically served as an appetizer, you can make it a light and refreshing meal by serving fresh bread with each bowl.
Chilled Vegetable Soup Recipes With Corn, Peppers, And More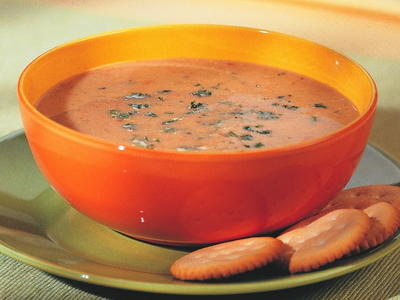 If you're stuck in a cooking rut, the thought of steaming vegetables or making one more salad sounds dull. Don't worry, you can still add plenty of vegetables to your next meal by making cold vegetable soup! These easy vegetable recipes shine the spotlight on tomatoes, avocado, peppers, and other types of vegetables, resulting in cold soup recipes that are anything but dull. Many of the following easy soup recipes also use fresh cream or yogurt to impart a delightful taste and a creamy texture that you will love. These easy cold soup recipes will be the perfect accompaniment to your favorite sandwich, too. 
Chilled Fruit Soup Recipes For Almost Any Time Of The Day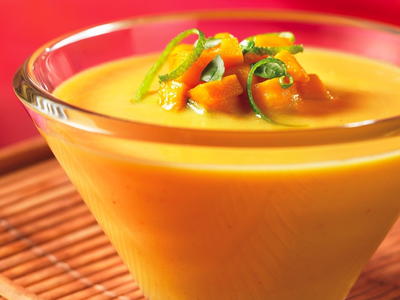 Soup recipes are almost synonymous with vegetables and herbs. But what about cold fruit recipes? These versatile fruit recipes are easy to make and can be served almost any time of the day. You can easily shake up your usual breakfast routine by serving cold fruit soup made the night before. Are you hosing a few friends for dinner? Then these easy fruit recipes need to be right at your fingertips so that you can create a side dish or dessert that's light and refreshing. If you'd like to make these fruit soup recipes even more decadent, then consider including a dollop of your favorite Greek yogurt on top of each serving. Voilà! You now have an elegant dessert that everyone will love.
Are you looking for even more easy weeknight dinner recipes? We have you covered! In this free eCookbook, you'll discover a variety of easy chicken recipes the entire family will love. Get inspired when you take a look at these  13 Easy Chicken Recipes for Dinner and Beyond
What is your favorite way to eat cold soup?
YOUR RECENTLY VIEWED RECIPES
Free recipes, giveaways, exclusive partner offers, and more straight to your inbox!