14+ Simple Gordon Ramsay Recipes: Chef Ramsay's Best Recipes Made Easy
You'll be cooking like a pro in no time with these easy recipes!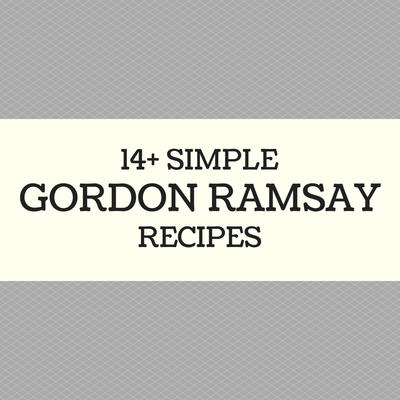 We all know what it's like to find a celebrity chef recipe that looks delicious, but turns out to be really difficult to make — and Gordon Ramsay of all people wouldn't stand for a poorly-made recipe. This collection of 14+ Simple Gordon Ramsay Recipes: Chef Ramsay's Best Recipes Made Easy breaks down some of Chef Ramsay's easiest recipes, so you can have his award-winning dishes in your very own kitchen!

From the renowned chef's tried-and-true chicken recipes all the way to dessert, there's a recipe here for everyone. It just goes to show that you don't need your own TV program to cook like a professional chef — just a few good recipes right at your fingertips! Do you feel that you have gotten stuck in a rut with meal planning? Don't throw in the towel and call delivery just yet! Roll up your sleeves and get started on this selection of some of Gordon Ramsay's best recipes. The next your friends come over for dinner, pull out all the stops with these dinner party recipes by the world-famous cook.



Table of Contents
Gordon Ramsay Chicken Recipes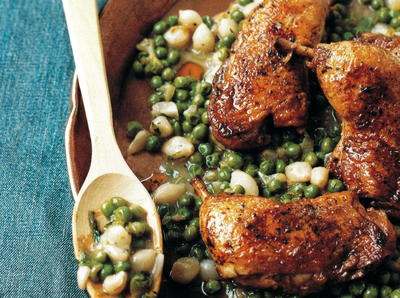 Chicken is a go-to option for any day of the week. These chicken recipes from Gordon Ramsay will help you add a little variety to your family's weeknight staples! Cook up these easy chicken recipes with leftover chicken or buy the parts you need from the store — either way, you're guaranteed to have a hit on your hands. Whether you want to make Sunday dinners a bit more gourmet or simply want to try something new for your next meal, this selection of Chef Ramsay's recipes for rustic and delicious chicken will be exactly what you need. You'll love showing off your culinary skills the next time your friends come over, too. With these delicious dinner party recipes by your side, you'll entertain the crowd in style!
You can never have too many chicken recipes! From cooking a roast over the weekend to quick and simple weeknight dinners, this collection of chicken recipes is an essential item for every cook. Expand your culinary skills and try new types of recipes when you take a look at these  27+ Easy Chicken Recipes: Fried Chicken, Grilled Chicken, and More
Pasta Recipes for Every Night of the Week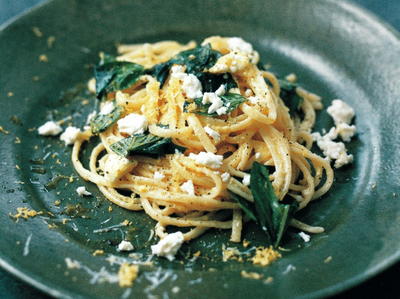 Sometimes you're craving carbs for dinner and that's just fine. These pasta recipes are just the thing to cure your craving — and the kids will love them too. The best part is they can all be made in under an hour, so they're perfect for busy nights! We have even included a rice pilaf recipe if you'd like to try something a bit different with your next meal. These pasta dinner recipes can be served as one-plate meals and are sure to delight everyone. Is company coming over? Don't sweat it, as Chef Ramsay's recipes are easy to make and will be an elegant addition to your menu. You'll love having these dinner party recipes up your sleeves for any occasion!
Cooking with stale herbs from dusty bottles tucked away in your pantry for years is not the best way to create complex and layered flavor profiles in your roasts, salads, and other favorite recipes. With these tips, you'll use herbs from your garden in no time! Get started when you take a look at these  8 Herb Garden Tips for Cooks: What to Plant, When to Harvest, and More
Easy Fish and Seafood Recipes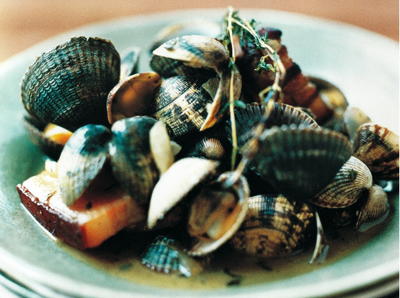 A little seafood can be a light and refreshing end to a long day. These seafood recipes are bursting with flavor, so they're perfect for tantalizing your taste buds! Whether you're looking for a lighter meal for the family or you're cooking for a date, Chef Ramsay's recipes for seafood dishes are sure to impress without breaking the bank. If you've always wanted to make a dish complete with clams or scallops, then these seafood recipes will help you get started. The recipes will also take away the intimidation factor.

This section also includes a fish curry recipe, which can be made with shellfish — just check out the recipe for more details! These Gordon Ramsay dinner recipes will be just what you need for a special meal with family and friends. Stop by your favorite grocery store or fishmonger, and then get cooking with these recipes. 
If you enjoy these Gordon Ramsay recipes, be sure to check out all our favorite recipes from beloved chef Julia Child:  47 Classic Julia Child Recipes
Gordon Ramsay Dessert Recipes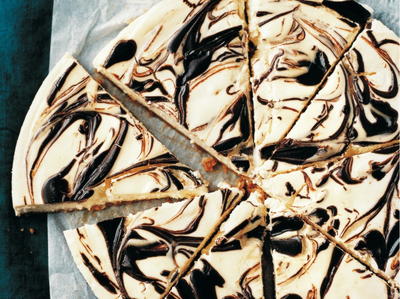 What better way to end the day than with a little dessert? These dessert recipes are as simple as they are sweet, although they're pretty enough to impress a crowd. Whip one up to bring to a party or keep it all for yourself — we won't tell! While we'll never say no to cheesecakes and chocolate pots, it's always good to have Gordon Ramsay's recipes for sweet tart and basic short pastries on hand, too, so you can make an even greater selection of dessert recipes.

Finish a meal with family or friends on the right note when you whip up these delicious desserts. These Chef Ramsay recipes are perfect for any occasion and will have everyone asking for second helpings. Some of these recipes can even be made in advance. Just serve them when it's time for dessert!
If you're looking for even more easy dessert recipes, then you'll want to take a look at this collection of cake recipes. From birthday cake to chocolate cake, these recipes are just what you need to add something special to any event. Get baking when you take a look at these  18+ Easy Cake Recipes: Birthday Cakes and More
When do you plan to make Chef Gordon Ramsay's best recipes?
YOUR RECENTLY VIEWED RECIPES
Free recipes, giveaways, exclusive partner offers, and more straight to your inbox!