Cinnamon Raisin Bread
Cookbook
Published by Square One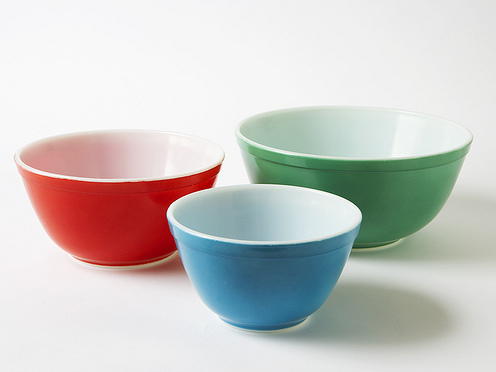 This image courtesy of Joseph DeLeo
Editor's Note: Make breakfast even better when you bake this recipe for Cinnamon Raisin Bread! This easy quick bread recipe uses generous portions of cinnamon and raisins, resulting in a delicious bread that is sure to delight everyone at the breakfast table. Consider using the leftovers to make delicious French toast or bread pudding the next day, too. To make clarified butter, take a look at the author's notes below the recipe's instructions. If you're planning a big brunch with family and friends, then make sure to include this bread, as well as the author's recipe for Raisin Zucchini Muffins, on the menu.

Delicious, satisfying, and made without any acidifying yeast, dairy, or processed sugar, this bread is well worth the time it takes to bake. You will thank yourself for throwing a couple of slices in the toaster and topping it off with your favorite pH-balanced spread.

Type of DishBread, Quickbreads
Ingredients
4 cups light spelt flour
1½ cups dark raisins
¼ cup raw sesame seeds
¼ cup Sucanat sugar
1 tablespoon ground cinnamon
2 teaspoons baking powder
1 teaspoon baking soda
¼ teaspoon sea salt
2 1/8 cups unsweetened almond milk
Instructions
Preheat the oven to 350 degrees F. Lightly coat a 9-x-5-inch loaf pan with vegetable oil, clarified butter (see below), or cooking spray, or line the bottom of the pan with parchment paper, and set aside.

In a large bowl, whisk together the flour, raisins, sesame seeds, sugar, cinnamon, baking powder, baking soda, and salt. Make a well in the center of the dry ingredients.

Add the milk to the dry ingredients and mix thoroughly with a spoon until a stiff batter forms.

Spread the batter evenly in the prepared loaf pan. Gently knock the bottom of the pan on your kitchen counter to remove any air pockets in the batter.

Cover the pan with aluminum foil to keep the top of the loaf from splitting. Bake for 40 minutes.

Remove the pan from oven, discard the foil, and return the pan to the oven. Bake for 30 additional minutes, or until a toothpick inserted in the center of the loaf comes out clean. Let cool.

Toast slices and serve them along with a non-hydrogenated margarine or Clarified Butter (see notes below).
Clarified Butter
Clarified butter is a spread that is produced by removing the milk solids from unsalted butter. This alkalizes the butter, while maintaining its ability to cook well at high temperatures. The preparation of clarified butter also makes it lactose-free, which is great for those who are lactose intolerant. It has no hydrogenated oil and is a popular choice for health-conscious cooks. If you can't find clarified butter at your local Indian grocery store, you can always make a batch yourself. It does not require refrigeration and will keep for up to a month in an airtight container stored in a cool place.

Making Clarified Butter (4 cups):

1. Place 2 pounds of unsalted butter in a 2 ½-quart saucepan over medium-high heat. Do not stir the butter while it is cooking. The butter will come to a boil and sputter slightly as the water cooks out of it.

2. Once it comes to a boil, reduce the heat to medium. Foam will appear on the top. This first foam will cook off Clarified butter is done once the butter has turned transparent and golden under the second layer of foam. You should also see the sediment at the bottom of the pan start to turn golden brown. You can check the color of the sediment by gently tilting the pan. The entire process should take approximately 20 minutes. Clarified butter will burn quickly, so check often. When done, immediately remove from heat.

3. Let cool slightly and gently pour into heat proof containers through a fine mesh strainer or any strainer lined with doubled cheesecloth. Discard the sediment. While perfectly clarified butter does not need to be refrigerated, I would still recommend storing it in a tightly sealed glass jar in the fridge, in case a few milk solids happen to remain.
2011 Bonnie Ross
YOUR RECENTLY VIEWED RECIPES
Free recipes, giveaways, exclusive partner offers, and more straight to your inbox!