Beef Wellington
Cookbook
Published by Forge Books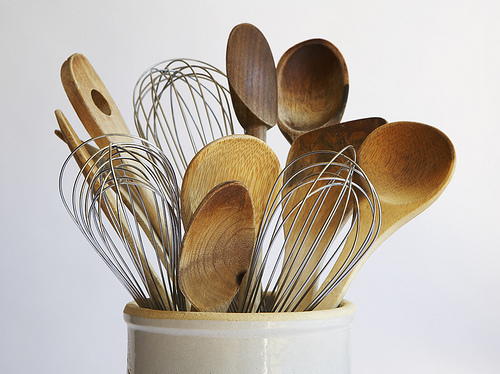 Beef Wellington
Editor's Note: For a rich and luxurious dinner, put your culinary skills to the test and try this recipe for Beef Wellington. The beef is coated in a flavorful duxelles and wrapped in pastry dough. The end result is a piece of juicy, tender beef wrapped in flaky pastry. The savory, earthy flavors of the duxelles add a rich and comforting feel to the dish. This recipe for beef wellington is best served with roasted or mashed potatoes and a side of wilted greens. This luxurious meal is one that is sure to impress any house-guest.
Serves6 People
Ingredients
A splash of truffle oil or olive oil
3 shallots, finely chopped
1 garlic clove, crushed
1 pound cremini or chestnut mushrooms, chopped
1 tablespoon finely chopped fresh parsley
2 pounds fillet of beef, trimmed
1 small bunch fresh thyme leaves
Sea salt and freshly ground black pepper
1 tablespoon olive oil
2 tablespoons strong English mustard or prepared horse radish
1 package frozen puff pastry, about 1 lb, thawed
1 egg, beaten
Coarse sea salt
Instructions for the Duxelles
Heat the oil in a large frying pan over a medium-high heat, add the shallots and garlic, then add the mushrooms and cook until all the moisture from the mushrooms has evaporated. 
Instructions for the Beef and Pastry
Dry the fillet of beef with a paper towel, use a sharp knife to make a crisscross diamond pattern on the surface, and sprinkle with the thyme, plenty of salt, and pepper.

In a large frying pan heat the oil over a high heat and sear the beef on all sides and each end. 

Now spread mustard over the entire fillet, wrap in cling film, and leave to chill in a refrigerator. (This may be done up to 24 hours ahead.)

When you are ready to cook the beef preheat the oven to 450°F. Roll out the puff pastry to a size that will completely wrap around the beef plus an extra inch or two for sealing.

Spread the duxelles over the pastry. 

Lay the beef on top, then fold the pastry round it and moisten and seal the pastry edges.

Brush the pastry with the beaten egg and use a sharp knife to make a crisscross pattern.

Sprinkle the pastry with some coarse sea salt to help it to crisp. 

Bake for 30 to 35 minutes,  until the pastry is crisp and golden, then remove from the oven and allow to rest for 10 to 12 minutes.

 Using a  really sharp knife, cut into slices and serve. 
Chef's Note
When I made this for the marquis I added another step to the recipe but it  really makes the dish much richer and is probably more suited to a very grand occasion, so. What you need is a portion of pâté de foie gras, a tablespoon of brandy, and some very thin pancakes or crêpes. You put a layer of pâté, softened with the brandy, onto the pancakes and place this, pâté side up, between the pastry and the duxelles.
Variation
Venison Wellington. Replace the beef with a boned loin of venison and proceed as before.
Copyright Patrick Taylor, 2017
YOUR RECENTLY VIEWED RECIPES
Free recipes, giveaways, exclusive partner offers, and more straight to your inbox!