47 Classic Julia Child Recipes
Recreate some of Julia Child's recipes with these easy-to-follow recipes.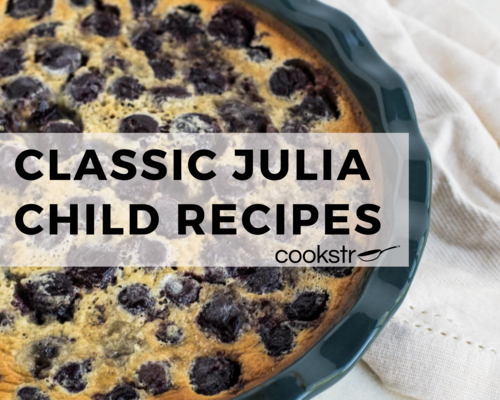 Any hobby chef or home cook has likely tried out a Julia Child recipe. Her tasty and often relatively easy recipes allow home cooks to explore the more complicated cuisine of France. We have nearly 50 classic Julia Child recipes here at Cookstr and all of them are listed below. Whether you are a brand-new enthusiast or faithful Julia Child fan, the recipes below are sure to sate your palate for a Julia-inspired meal. Our recipes are organized below by dinners, desserts, soups and stews, appetizer recipes and more. Keep scrolling and you're sure to find a Julia Child recipe to suit your needs.

Before the days of celebrity chefs, the Food Network, and cooking shows, there was one cooking-savvy household name that everyone knew: Julia Child. Julia Child gained acclaim and fame in the US when she brought French recipes and cuisine to American home kitchens in the 1950s with her most famous cookbook, Mastering the Art of French Cooking. After that, she became a household name starring in several television programs. Her impact on American cooking culture and housewives in the 1960s was impressive. Her unedited show allowed viewers an intimate look into her cooking process, her mistakes and blunders ultimately endearing her to households across America. Julia made French cooking fun and accessible.
Classic Entrée Recipes
Check out these classic French entrees from Julia Child! These yummy options make a strong and impressive main course for your meal. Consider trying one of these recipes out for your next dinner party and pairing them with one of the appetizers and desserts below.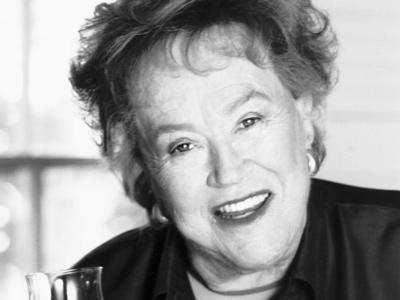 Julia Child Chicken Recipes
Chicken recipes can be insanely simple or they can be decadent. Julia Child was well known for taking this classic American ingredient and transforming it into something delicious. The Julia Child chicken recipes below are some of her more famous options.
Photo:
Julia Child's Kitchen at the Smithsonian from Wikimedia Commons
Dessert Recipes from Julia Child
No list of recipes from this famed chef and TV personality would be complete without decadent desserts. These dessert options are sure to make your mouth water. We're sure of it.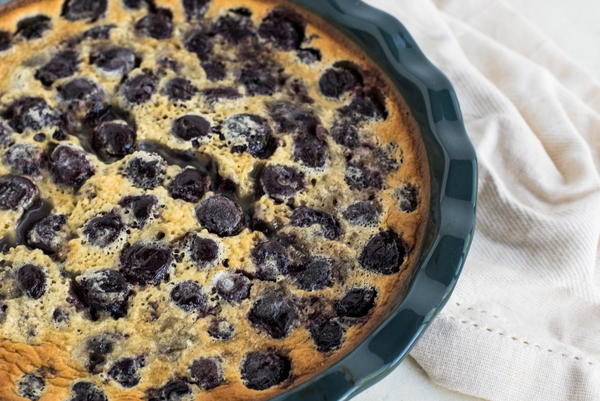 Clever Crepe Recipes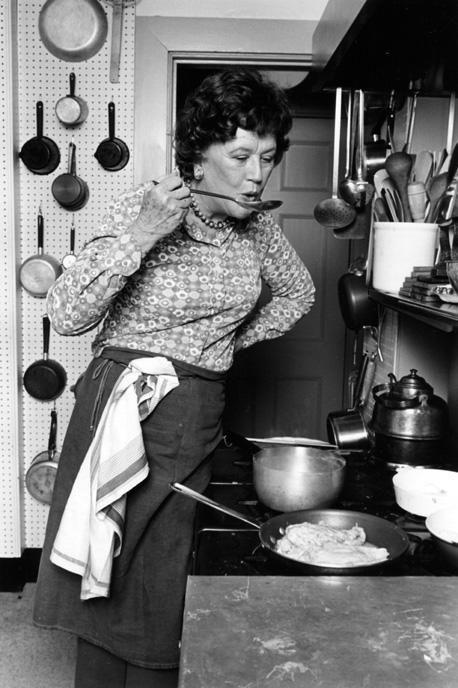 Julia Child Appetizer Recipes
Throwing a dinner party can be tough, especially when it comes to appetizers. You want to make sure your guests are happy and eager to eat. Appetizers set the stage for that! These classic Julia Child recipes guarantee happy guests! 
Photo:
Julia Child at KUHT. Wikimedia Commons.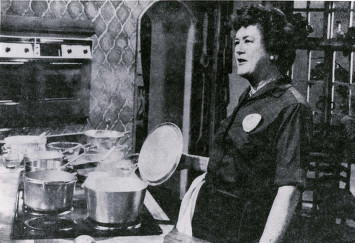 Soups and Stew Recipes
If you're looking to dip your toe in French cuisine with Julia Child recipes, one of the best ways is to try out cooking a soup or stew. These recipes can make a tasty appetizer or side dish for a dinner party. Plus, the heartier ones can be a dinner all their own. Just be sure to pair them with a baguette like Julia would!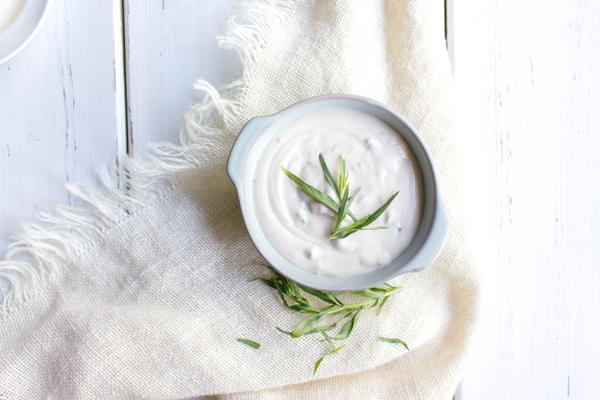 Julia Child's Favorite Sauces
One of the tastiest features for French cuisine is the endless supply of decadent and creamy sauces added to meals. Sauces like hollandaise and béchamel easily make once-boring meals, absolutely decadent and impressive. Try out the classic Julia Child sauce recipes below.
Learn more about Julia Child in this mini bio!
Who was the first celebrity chef that you ever followed?
YOUR RECENTLY VIEWED RECIPES
Free recipes, giveaways, exclusive partner offers, and more straight to your inbox!