Bruce Weinstein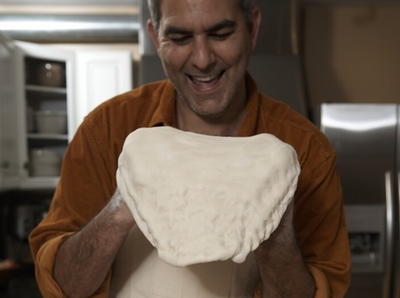 Did you know?
Bruce writes about his life in rural Connecticut, including the escapades of his and Mark's collie named Dreydl, who they brought home on the first night of Hannukah. Dreydl is a "fairly sane" collie, Bruce says, who shares their eight country acres.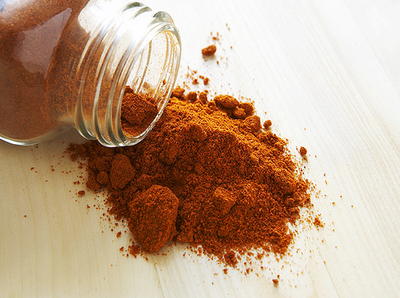 Bruce's Featured Recipe
Oven-Barbecued Fresh Ham
Bruce Weinstein is a cookbook author, recipe developer, columnist and food writer who, with his partner Mark Scarbrough, is the author of the eleven-volume Ultimate cookbook series, as well as more than a dozen other books.
Bruce's books include The Complete Quick Cook, Pizza: Grill It, Bake It, Love It, Ham: An Obsession With The Hind Quarter, and Cooking Know-How. Other books are The Ultimate Cook Book: 900 New Recipes, Thousands of Ideas; The Ultimate Ice Cream Book; The Ultimate Party Drink Book; The Ultimate Candy Book; The Ultimate Shrimp Book; The Ultimate Brownie Book; The Ultimate Potato Book; The Ultimate Muffin Book; The Ultimate Chocolate Cookie Book; The Ultimate Frozen Dessert Book; and The Ultimate Peanut Butter Book. They also collaborated on Cooking for Two; Grilling Essentials; The Stonewall Kitchen Cookbook; and Dr. Phil's Weight Loss Solution Cookbook.
Bruce studied cooking at Johnson & Wales and then went on to a career in food marketing. His first book was Frozen Drinks With or Without the Buzz, which was an outgrowth of what he had learned from and how he had been inspired by his marketing clients. He soon after began collaborating with Mark, who, now a food writer, was a professor of literature.
Bruce and Mark are contributing editors to Eating Well and columnists for weightwatchers.com. They contribute regularly to Cooking Light, Fine Cooking, the Washington Post, and other publications. They also teach cooking on Holland America cruise ships. They often are guests on The Today Show, CBS This Morning and The View, to name a few.
Bruce is from New York City and Mark is from Texas. Both appreciate the food of their childhoods—pastrami or corned beef sandwiches for Bruce, barbecue for Mark—and neither was willing to give up the foods that they loved. Their solution? Learn to eat more healthfully in a way that includes just about all the foods they like.
In an interview, they said they pretty much like everything but tend to stay away from anything that tries too hard to be "fancy." For example, they said that "blue cheese sauce just isn't necessary on a great cut of lamb or beef."
Before they moved to rural Connecticut, they lived a few blocks from New York's Chinatown, which "spoiled us rotten."
Today, Bruce and Mark live in Litchfield County, Connecticut, with their collie, Dreydl. His and Mark's blog is http://www.realfoodhascurves.com/
Cookbooks, etc