Ana Sortun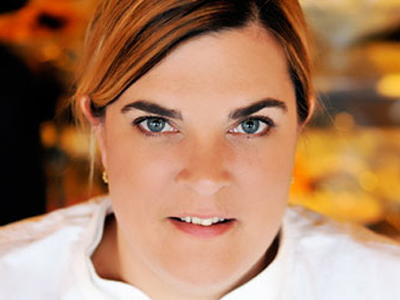 Did you know?
Ana believes her travels to France, Spain, Italy and Turkey are a major influence in her cooking. When she visits other countries, she makes an effort to find "kitchen time" so that she can get an inside look at the how the food is prepped, cooked, and served.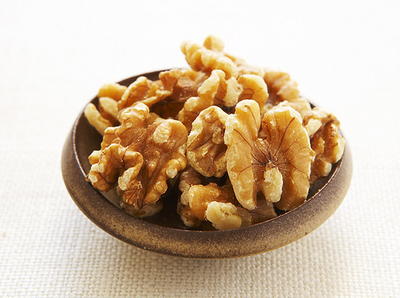 Ana's Featured Recipe
Chicken and Walnut Pâté with Smoky Paprika
Ana Sortun is a restaurateur, chef, cookbook author and farmer's wife whose specialty is eastern Mediterranean food, particularly the cusine of Turkey—with French influences. She owns Oleana, a Mediterranean-Middle Eastern restaurant in Cambridge, Massachusetts, as well as the Sofra Bakery and Café, also in Cambridge.
Ana's book Spice: Flavors of the Easter Mediterranean was nominated as the Best Cookbook of the Year by the James Beard Association in 2006. In the same year, her husband Chris Kurth, bought a farm, which the couple christianed Siena Farms, named for their small daughter.
Chris supplies Ana's restaurant with the lion's share of the organic produce the chef uses. When she married Chris, Ana joked that she had always told her mother she would marry a farmer, and now was proved right. She and Chris met when, as the vegetable grower for The Farm School in Athol, he called on Oleana to sell vegetables and establish an account. That particular appointment was a great success all around.
When Ana and Chris were married, Chris grew all the produce served at their wedding. He continues to supply the food that inspires much of his wife's culinary creativity.
Ana grew up in Seattle and always had her eye on seeing the world. At the age of 19, after learning to speak French, she traveled to Paris to study at La Varenne Ecole de Cuisine, where she earned a Grand Diplome. She also was awarded a diploma for wine studies from L'Academie du Vin.
She returned to Seattle to work for Chef Tom Douglas at Café Sport before moving east to become executive chef at Aigo Bistro in Concord, Massachusetts. Ana went on to work at several Boston-area restaurants, inlcuding 8 Holyoke, where she was tapped as "rising star" by Esquire Magazine, and then at Casablanca, where her French-Mediterranean cuisine garnered a lot of attention.
In 2001, Ana opened Oleana and so far has never looked back. A few years later she opened Sofra Bakery and Café. In 2005, she won the James Beard Award for best chef in the Northeast.
She has been written up in major newspapers such as the Boston Globe and the New York Times and in magazines such as Bon Appetit, Food & Wine and Gourmet.
Ana and Chris live with their daughter Sienna on a farm outside Cambridge in Sudbury, Massachusetts.
Cookbooks, etc