Tamarind-Stewed Meatballs
Updated February 23, 2016
Cookbook
Published by Ecco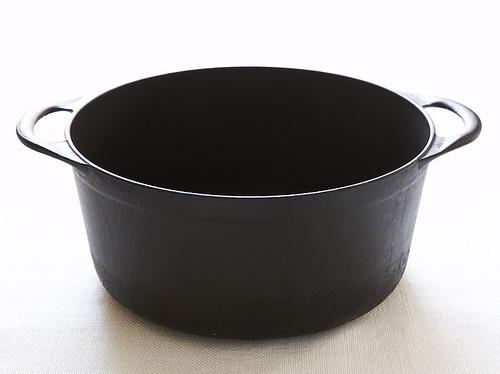 Meatball dishes such as keftes are a tradition all over the Middle East. Some regions use turmeric and others use sumac or lemon and mint as flavoring accents for similar meatballs. Aleppian Jews like to use a combination of tomato sauce and tamarind, the proportions of which can vary according to a family's preference.
The tamarind fruit yields an intriguing flavor that appears in the cuisines of India, Southeast Asia, Persia, and Mexico. Tamarind is redolent of apricots and dates and imparts a tangy, sour flavor. It is used as a base for sauces, a condiment, a soft drink flavoring, a sweetmeat, and as a folk remedy for ailing intestines, livers, and kidneys.

Tamarind also has a connection to the Middle East. For one thing, the word "tamarind" is derived from the Arabic tamr hindi, meaning "Indian date." Tamarind first appeared in the souqs of the Levant from India via Persia around the seventh and eighth centuries. Despite its place in Persian cuisine, tamarind never gained wide acceptance in the Middle Eastern repertoire.

Aleppian Jews, however, flavor many of their dishes with tamarind concentrate, or ouc (pronounced OO-c), and many still make ouc from scratch, despite the widespread availability of quality concentrates in local Syrian food shops. It's important to use a good-quality tamarind; it can make or break a dish. Some ouc specialists start out with 20 or 30 pounds of tamarind pulp, enough for at least several months'–if not a full year's–supply.

Ouc is derived from the pulp found in the pods that grow from the hardy tamarind tree. Latin American, Southeast Asian, and Middle Eastern grocers sell dried tamarind pods and cakes of the pulp, intact or compressed in large sticky blocks.

To make ouc, the pulp is soaked and strained to remove any seeds and plant matter, and to extract the fruit's flavor. This soaking and straining procedure is repeated up to 3 times. The tamarind liquid is reduced by half and then combined with sugar and lemon juice and boiled until viscous, nearly black, and lip-smackingly sour. It is fine to use ouc sparingly, as it can last for a year in the fridge.

Ouc is a subtler souring agent than lemon, tangier than pomegranate syrup, and has a deeper flavor than tomato. Ouc while itself rather acidic, enhances other acids, such as tomato paste, apricot, and lemon juice, rounding them out with a vibrant tang and earthiness.
8 to 10 servings
Cooking Methodpan-frying, stewing

OccasionBuffet, Casual Dinner Party, Family Get-together
Dietary Considerationhalal, kosher, lactose-free, peanut free, soy free, tree nut free
Taste and Texturechewy, crisp, meaty, savory, spiced, tangy, tart
Ingredients
1 pound ground beef
3 eggs
3 tablespoons matzoh meal
1½ teaspoons kosher salt
1 teaspoon Aleppo pepper, or ½ teaspoon crushed red pepper
One 6-ounce can tomato paste, or two 8-ounce cans tomato sauce
1 tablespoon ouc (tamarind concentrate), homemade or store-bought (see Notes)
Juice of 1 lemon (about 3 tablespoons)
1 teaspoon kosher salt
½ teaspoon sugar (optional)
2 tablespoons vegetable oil
Instructions
2007 Poopa Dweck
YOUR RECENTLY VIEWED RECIPES