Pannettone
Updated February 23, 2016
Cookbook
Published by William Morrow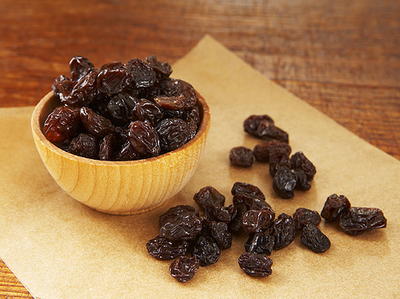 In Italian-American neighborhoods, the holiday season is announced by the arrival of panettone, the dome-shaped Christmas bread of Italy. The factory-baked varieties are good (and seem to stay fresh forever thanks to a special commercial yeast), but like so many other things, homemade is better. Make it to have on hand to serve to friends with a cup of dark-roast coffee. Slightly stale slices are revived by a light toasting, or can be turned into excellent French toast. There is a fairy tale-like story on how panettone got its name. A poor baker named Antonio (nicknamed Tone) created a special bread to convince the stubborn king that he should be allowed to marry his beautiful daughter. Tone's bread (or the pane di Tone) did the trick, and the couple lived happily ever after.
Make Ahead: The panettone can be baked up to 5 days ahead.


Makes1 large loaf

OccasionCasual Dinner Party, Family Get-together
Equipmentelectric mixer, springform pan
Five Ingredients or LessYes
Taste and Texturefruity, light, sweet
Ingredients
½ cup dark raisins
½ cup golden raisins
½ cup chopped candied orange peel or glace orange slices
3 tablespoons brandy, grappa, or dark rum
1 cup warm (105°F to 110°F) milk
One ¼-ounce package active dry yeast or 1¾ teaspoons instant yeast
1 cup unbleached all-purpose flour
8 tablespoons (1 stick) unsalted butter, at room temperature
½ cup sugar
3 large eggs plus 1 large egg yolk
1 teaspoon vanilla extract
Grated zest of 1 orange
½ teaspoon salt
About 3 cups unbleached all-purpose flour
1 large egg white, beaten, for the glaze
2 tablespoons sliced almonds, for garnish
Instructions
In a medium bowl, mix the dark and golden raisins and candied orange peel with the brandy. Cover and let stand for 1 hour.
To make the sponge, in another medium bowl, mix the milk and yeast to combine (no need to dissolve the yeast). Add the flour and stir for 100 strokes to make a thick batter. Cover tightly with plastic wrap and let stand in a warm place until the sponge is bubbly, about 1 hour.
To make the dough, drain the fruit, reserving the brandy. Pat the fruit dry with paper towels and set aside. In a large bowl using a handheld electric mixer or in the bowl of a heavy-duty standing mixer fitted with the paddle blade, beat the butter on high speed until creamy, about 1 minute. Add the sugar and beat until light in color and texture, about 2 minutes. Beat in the eggs and yolk, one at a time. Beat in the reserved brandy, vanilla, orange zest, and salt. On low speed, beat in the sponge. Gradually beat enough of the flour to form a soft, shaggy dough that just clears the sides of the bowl. If using a handheld mixer, switch to a wooden spoon when necessary.
Turn out the dough onto a lightly floured work surface and knead until supple but still slightly sticky, about 5 minutes. If the dough holds its shape when formed into a ball, it has been kneaded enough. Do not add too much flour. Gradually knead in the fruit.
If kneading by machine, switch from the paddle blade to the dough hook and knead on medium-low speed until the dough is supple but still slightly sticky, about 5 minutes. Gradually add the fruit and knead until incorporated. If you like you can transfer the dough to a floured surface and knead briefly by hand to check the consistency.
Shape the dough into a ball. Place into a buttered large bowl and turn to lightly coat the underside with butter. Cover tightly with plastic wrap and let stand in a warm place until doubled in volume, about 2 hours.
Position a rack in the center of the oven and preheat to 350°F. Lightly butter an 8½-inch springform pan with 3-inch sides.
Turn out the dough onto the work surface and knead briefly. Shape into a flat disk and transfer to the prepared pan, stretching the dough to fill the pan. Cover loosely with plastic wrap and let stand in a warm place until the dough barely reaches the top of the pan, about 45 minutes.
Brush the top of the bread lightly with egg white and sprinkle with the almonds. Bake for 40 minutes. Loosely cover the top of the bread with aluminum foil, and continue baking until the top is golden brown and a thin knife inserted in the center comes out clean, about 35 minutes. Do not overbake. Cool in the pan on a wire rack for 15 minutes. Remove the sides and bottom of the pan and cool completely on the rack. (The panettone can be stored, wrapped well in plastic, for up to 5 days. Stale panettone is excellent toasted.)
1999, 2007 Rick Rodgers
YOUR RECENTLY VIEWED RECIPES