Chicken (or Any Other Meat) Stock
Updated February 23, 2016
Cookbook
Published by Houghton Mifflin Harcourt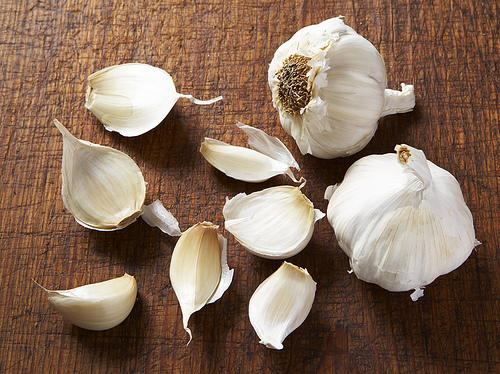 There was a time when chefs made stock out of scraps and even leftovers; mostly, those days are past, because chefs make so much stock every day that, although scraps may contribute, most of the base is fresh meat and vegetables bought expressly for the purpose. It makes sense for you to freeze chicken pieces, parsley stems, bits of carrot and onion, and so on, but, really, when it comes time to make stock, unless you're on a very strict budget, you might as well start with just what you need. Some chefs swear by chicken wings; some use legs only; some add feet. Some cook stock for an hour or two; some for a day. Jean-Georges Vongerichten once admonished me against overcooking stock, saying, "You want to taste meat and vegetables, not bones." Bones give stock richness, but their flavor should not be up front. So cooking times for most stocks should be relatively short, about 1½ hours (or 6 to 8 hours in a slow-cooker, which does a great job here).
Gary Danko's Duck Essence: In a deep skillet over medium-high heat, brown 6 or 8 pieces of duck wings or other meaty pieces in about 2 tablespoons olive oil or duck fat. Brown well, turning as necessary. Add 2 cups good stock, chicken or duck. Cook until reduced by about half, then strain; this will take about 15 minutes. Then pour the liquid into a saucepan and reduce, stirring frequently, until thick and glossy, 10 minutes or more. Season and use by the spoonful as a sauce.


1 gallon
Cooking Methodslow cooking

Taste and Texturemeaty, rich, savory, umami
Type of Dishchicken soup, hot soup, soup, stock
Ingredients
About 4 pounds chicken parts, mostly dark meat (or use turkey, beef, lamb, rabbit, or duck)
2 carrots, peeled and trimmed
1 onion (peeling is unnecessary)
1 celery stalk
4 cloves garlic (optional)
2 bay leaves
Several sprigs fresh parsley (stems alone are fine)
10 peppercorns or a few gratings black pepper
14 to 16 cups (about 4 quarts) water
Instructions
2005 Double B Publishing, Inc.
YOUR RECENTLY VIEWED RECIPES